The customer version mobile app for food delivery is made using a simplistic and easy-to-navigate design to help customers place their orders quickly. Some common features it includes are:
1

Nearby Restaurants

The location features allow the app to show restaurants near customers' locality for reduced delivery time and high-quality food delivery.

2

Restaurant Menu

Customers can view menus of various restaurants in their area to place orders, along with special deals and items limited to the app.

3

Push Notifications

Customers can get push notifications about the latest deals, new restaurants, price cuts, and much more.

4

Coupon Management

Customers can use codes, coupons, and other available discounts to order their favorite meals at a discounted price.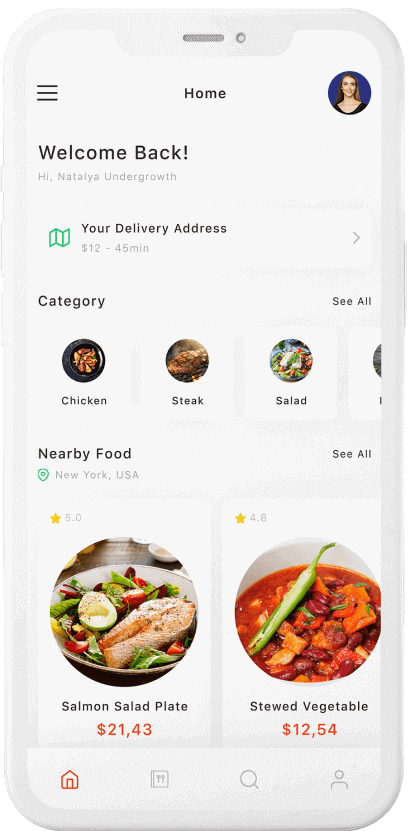 This delivery driver's mobile app allows them to track orders and deliver easily with the help of the embedded Google Maps features and much more, such as:
1

Order Management

Riders can check the series of orders they are assigned in the same vicinity and manage them effectively,

2

Real-Time Tracking

This provides real-time updates from the restaurants about the orders and the time needed to prepare everything.

3

Delivery Location

This feature is connected with Google Maps, allowing riders to see customers' exact locations for quick and seamless delivery.

4

Payment History

The payment history feature helps riders understand the customer's mode of payment, whether it's been accepted or declined, and much more.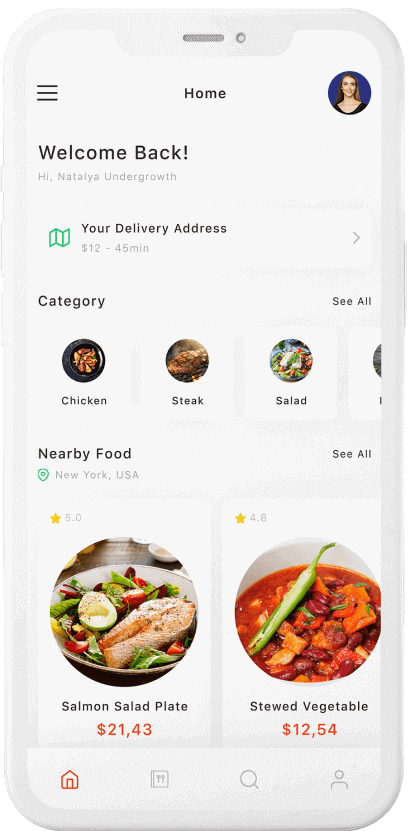 The restaurant app allows businesses to grow effortlessly, especially the ones without personal delivery services. Some common features include:
1

Manage Menu

This feature allows restaurants to manually control which items are available for delivery services and make changes accordingly.

2

Manage Orders

Restaurants can accept, decline, and manage orders to ensure a smooth and organized process is in place.

3

Get Insights

Restaurants can get insights for every location individually to track progress, get order information, and other details to track the progress of the business.

4

Manage Reviews

Restaurants can react, manage and respond to customer reviews while fixing negative reviews for utmost customer satisfaction.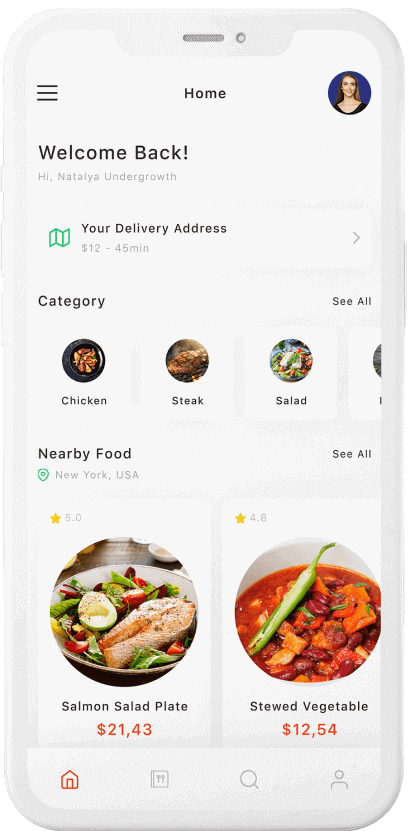 The admin panel is where you get all the work done. From giving insights to analysis reports for marketing strategies, the possibilities are endless. Some key features include:
1

Payments & Commissions

Track the commission and payments received from restaurants, riders, companies, and more.

2

Insights & Analysis

Get graphic insights and detailed analysis of each restaurant's performance to help with effective marketing strategies.

3

Location Management

Manage each location individually and track progress to make the most of your business and investment.

4

Customer & Menu Management

Edit, organize, and manage every customer and menu individually to make the most of your food delivery app.