The eCommerce industry is proliferating as more and more businesses are shifting to the online world alongside a physical presence. In 2021, the eCommerce industry was evaluated to be worth $5.2 trillion, expected to grow by 56% over the next few years, hitting an all-time high of $8.1 trillion by 2026! Every brand understands today that having an online presence is crucial for the success of the brand. However, it can be quite overwhelming when deciding how to go about it since there are so many platforms to create an eCommerce website and store. To make this process easier for all newbies and growing eCommerce businesses, we have trimmed the list down to the top three platforms. Here's a detailed article comparing Shopify vs Woocommerce vs Adobe Commerce!
This blog will cover a detailed comparison of the three eCommerce platforms while giving a detailed overview of their features, hosting (or not), payment security, costs, usability, and additional support. But first, let's take a quick overview of each eCommerce online store platform.
Shopify
Shopify is a complete, open-source eCommerce platform that unifies everything related to eCommerce into a single platform. With the help of Shopify, eCommerce businesses can build and customize online stores to sell items on multiple platforms, such as mobile, web, in-person, pop-up shops, and much more.
Since Shopify is also a cloud-based and hosted eCommerce platform, merchants can access it from anywhere in the world as long as they have a compatible device and the software. Shopify also offers a wide range of tools to swiftly manage products, payments, inventory, and shopping without spending too much time or money on them individually.
WooCommerce
Unlike the other two eCommerce platforms mentioned above, WooCommerce is an eCommerce plugin that's made to work with WordPress. If you already have a WordPress store that needs an added oomph, WooCommerce can help you achieve that – and since it's a plugin, it doesn't require as much expertise as the other two to understand its functionality and build the store.
Since WooCommerce is also an open-source eCommerce platform, merchants can customize their store in countless ways possible. It also offers helpful features, such as order tracking, delivery status updates, customer engagement, and inventory management, followed by seamless integration options.
Now that we briefly understand what each platform is all about and how it's different from the rest let's discuss each element in detail that is integral from an eCommerce point of view.
Adobe Commerce
The platform we all knew as "Magento" is now called Adobe Commerce after Adobe purchased it. Since the purchase, the Magento eCommerce platform has added many new features and integration options. Google Trends data still shows "Magento" as a higher searched term than "Adobe Commerce".
For those who don't know anything about Magento or Adobe Commerce, this fully managed cloud-based platform can easily integrate with other Adobe tools, such as Marketing Cloud, Analytics Cloud, and Advertising Cloud.
Adobe Commerce is a powerhouse compared to other eCommerce platforms allowing users to sell items on Amazon while managing their everything through their Commerce Cloud interface. It is a highly advanced and feature-rich eCommerce development platform that enables businesses to run online and expand their services. Due to its seamless customer experience and an all-in-one eCommerce package, Adobe Commerce has become popular briefly. Experts prefer Search Engine Optimization on Magento as it has better built-in SEO support and extensions.
Features: Shopify vs WooCommerce vs Magento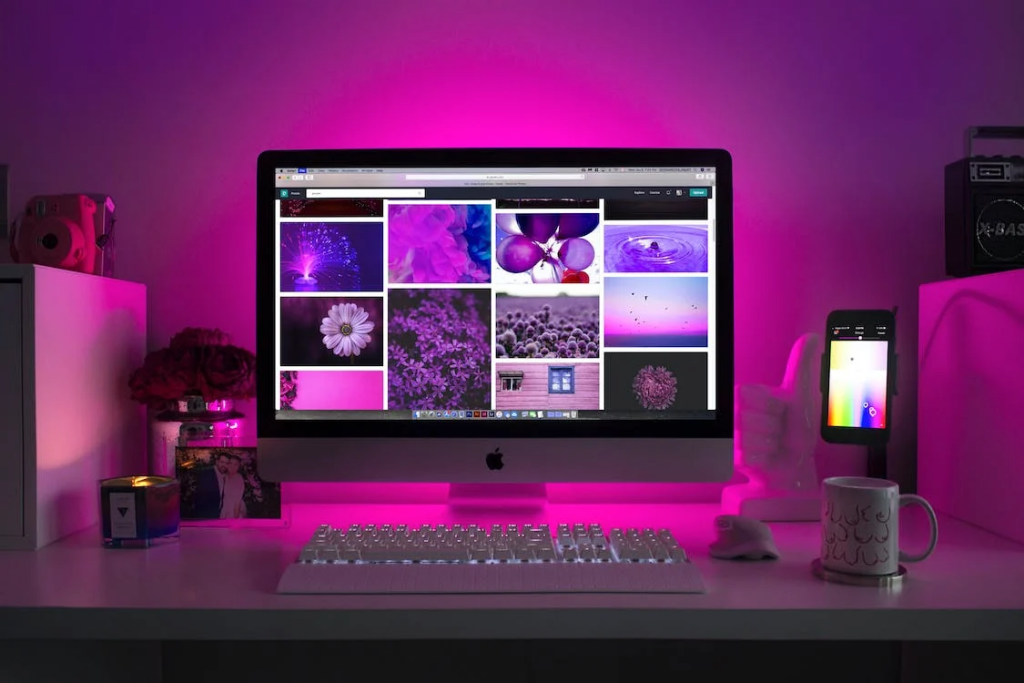 Each platform has unique features that can benefit your online store in multiple ways. Here's an in-depth look at each platform's features to help you make the right choice for your eCommerce needs.
Shopify
As mentioned previously, since Shopify is an open-source solution, it offers abundant customization features that can help you create an interactive online customer experience. Here are some of the most popular Shopify features you should know:
A storefront that integrates intuitively with the user's phone and allows you to drag-and-drop colors, themes, imagery, fonts, and so much more to the website.
It also has a store management panel that stores all the data and account information of the customer. This tool allows you to send tailored product recommendations to customers.
Shopify also has marketing and Search Engine Optimization tools that make it easy for businesses to target and reach their potential organic customers and rank higher on Google searches.
Businesses can add product review sections under each product to have customers share their success stories and opinions about the product. 
Businesses can also market intangible products on the website, such as trials, downloads, perpetual licensing, subscriptions, and more.
WooCommerce
Even though WooCommerce is a WordPress plugin rather than a complete standalone solution like others, it still offers a packed punch of free features. These are enough to create a robust eCommerce store or website. 
WooCommerce offers a storefront designer tool giving your business tailored templates to showcase the products via videos, photos, and a 3D view.
Since this is also an open-source platform, eCommerce businesses can customize their website on WooCommerce.
Just like Adobe Commerce, WooCommerce also provides personalized product recommendations to customers.
WooCommerce offers multi-brand solutions that easily organize all the brands in one spot.
You can also offer discounts and promotions to customers directly from the website with the help of WooCommerce intuitive dashboard.
Adobe Commerce
Adobe Commerce (formerly Magento) provides businesses with all the tools to sell their products online by seamlessly integrating with the online marketplace. Some of its popular features include:
A multiple brands and products tool to help you run multiple companies under a single account.
Page builder feature with the intuitive ability and drag-and-drop features to easily add page layout and themes for your website.
B2B features that allow you to connect with companies and manage both accounts in Adobe Commerce.
Customers' behavior tracking feature provides customized product recommendations based on previous purchases.
Merchants can lock specific product categories for its user.
Inventory management feature with live updates on customer orders and sales to keep track of your in-stock online stores' items.
Detailed AI-based daily reports and business intelligence tools based to give an overview of your business that helps companies achieve their goals.
Cost: Shopify vs Woocommerce vs Adobe Commerce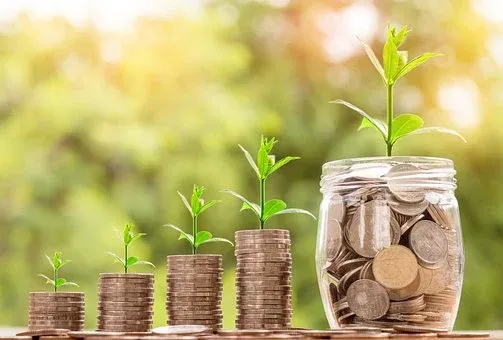 When choosing the right eCommerce platform for your needs, costing can play a pivotal role in making the final choice. While most eCommerce platforms offer a fixed rate program, some have variable pricing based on the features selected and much more.
Shopify 
Understanding pricing plans with Shopify is much easier than with other eCommerce platforms. Their pricing plans are divided into three tiers: 
The first tier is their basic package, which includes a limited amount of in-person sales and features, mainly for small or new businesses. This package costs about $29 per month and $348 per year. 
The second tier is the Shopify standard package that targets medium or growing businesses that cater to a more significant number of customers. This package allows businesses to enjoy lower credit card processing fees and shipping costs. This package costs $79 a month and $948 per year. 
The final tier consists of the advanced package that is best for large enterprises needing detailed advanced reports of inventory systems, SEO analytics, and customer details. Even though this package can cost $299 per month and $3588 per year, it's important to remember that good things come at a higher cost.
WooCommerce
WooCommerce is an open-source and free "program" that can transform eCommerce businesses. However appealing as that might seem, some restrictions can increase costs. For example, your customization needs growth with the store's growth, so your overall cost can also shoot up significantly.
This is mainly because WooCommerce is a plugin for WordPress; it also requires a domain (site name) and a hosting plan. On average, using WooCommerce with a hosting and domain can cost you a minimum of $135 per year. However, this figure can rise drastically based on your added and paid plugins.
Lastly, WooCommerce also has free themes, but customization charges apply if you're interested in matching them to your e-store.
Adobe Commerce
Adobe Commerce pricing plans depends heavily on the business needs and desires. If your business is proliferating (in terms of size), then pricing plans from Adobe Commerce Pro are a better choice since they have the scalability to extend with your growing needs. Moreover, Adobe Commerce Pro offers a broader range of features that can assist business growth. For comparison, the Shopify Advanced plan starts at $299/month with 2.4% plus 30¢ per transaction. And while $29/month sounds a bit intriguing (2.9% + 30¢ per online trade), it's the Basic price of Shopify, Magento starts at $22,000/year and grows whilst you expand. Magento and Shopify were compared closely when online businesses in the past used to plan.
Wix, Magento, and Shopify peaked on Google trends back then! You can fill out the Adobe Commerce pricing page form to know the specific costing schedule.
Payment Security: Shopify vs Woocommerce vs Adobe Commerce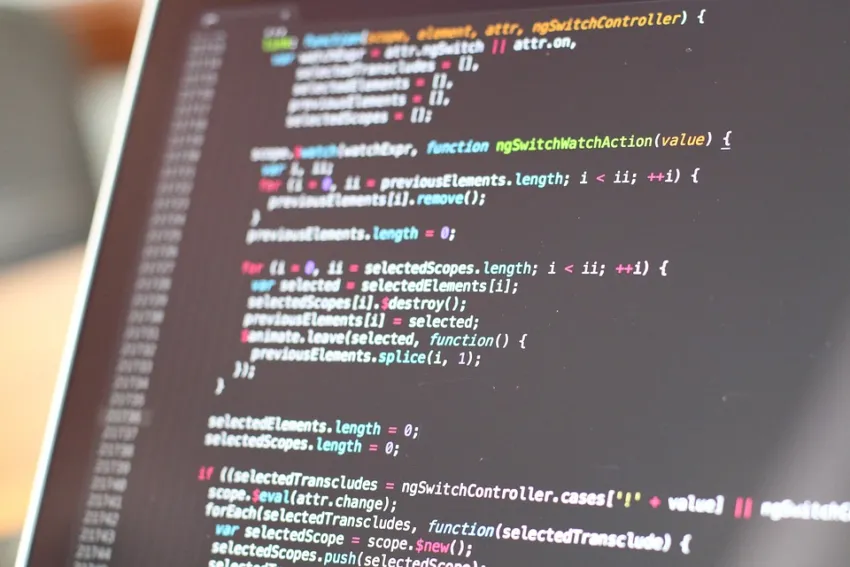 Payment security and gateway are primary concerns for customers when shopping online since there have been many data breaches. This is why businesses must offer secure payment gateways to retain customers. Here's what the security system looks like for each of these platforms.
Shopify
Like Adobe Commerce, Shopify provides an excellent level of security while taking pride in helping its customers feel safe. Since Shopify is ideal for small and new businesses, they can run their businesses here with peace of mind since it is also PIC certified level 1, offering a secure environment while accepting credit card payments.
WooCommerce
As we mentioned previously, WooCommerce is highly customizable, and this feasibility also comes in handy at the payment stage. Users can opt for their built-in payment gateways or third-party integration services, such as Stripe or Square. However, the level of security you'll get depends significantly on the payment gateway used. 
The silver lining here is that if you go with their built-in payment gateways, there is a sigh of relief as they are also PCI-compliant and adhere to the 12 essential requirements of ensuring optimum payment processing security. However, remember that being PCI-compliant doesn't equal being PCI-certified. 
Adobe Commerce
Since Adobe backs Adobe Commerce, it is fully equipped with PayPal, which offers a top-tier level of security and accepts credit card payments. Braintree also uses Braintree, which automatically integrates with PayPal and creates a fraud-protected checkout. This is the highest level of security in the Payment Card industry. Due to these premium security features, Adobe Commerce (Magento) remains the top choice for eCommerce stores. Google trends data of 5 years of history shows Magento is topping search charts.
Usability: Shopify vs Woocommerce vs Adobe Commerce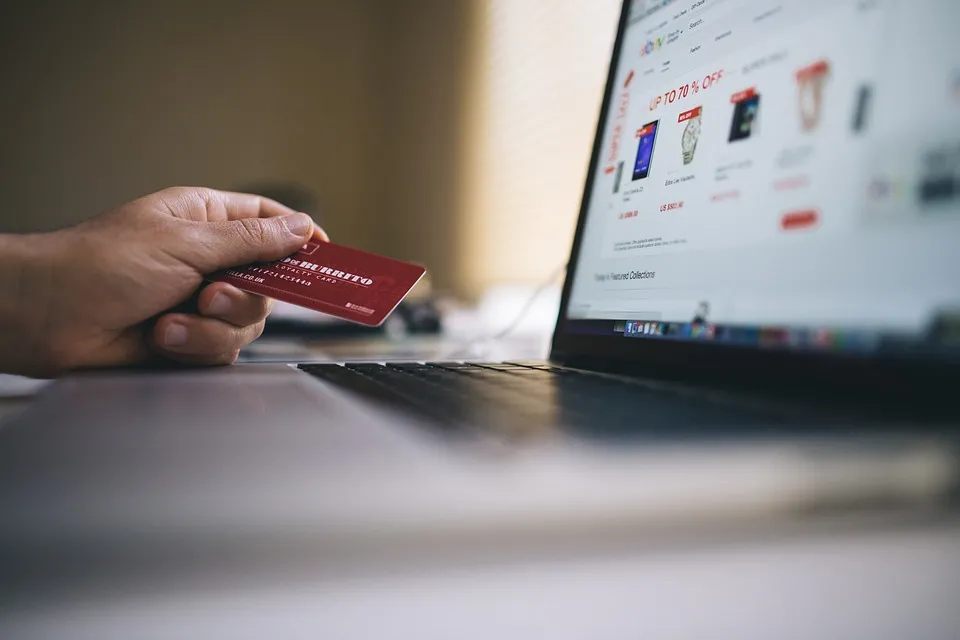 When starting an eCommerce business, only some have the means to own certified and trained developers. This is why many people opt for these eCommerce platforms. Let's discuss some main usability features of these platforms. 
Shopify
Shopify is known and has become the most widely used eCommerce platform due to its ease of use. It offers tons of support and resources, helping people set up their eCommerce business effortlessly without making it difficult to use. Moreover, its built-in Google Analytics can help businesses track customer behavior and identify key areas where businesses might fall short.
The only issue you might face when using Shopify is their dashboard which can be a little tricky to navigate initially, but once you find it, it's super clean and straightforward.
Options from its "Apps" solution (aka plugins or extensions) may ease or break your user experience, so experimenting is a good idea for your users.
WooCommerce
Since WooCommerce doesn't have the easy drag-and-drop feature like Shopify and Adobe Commerce, there's a bit of a learning curve with her customization services. However, many WooCommerce extensions (plugins) allow you to have this feature for a small price.
Moreover, WooCommerce also lacks an intuitive dashboard that provides instant access to your customer data, products, and marketing tools in one place.
Adobe Commerce
Adobe Commerce, formerly known as Magento, offers an intuitive interface and the main dashboard to provide complete control over every aspect of the website. This dashboard is easy to navigate and has every tool needed to market the products and services to customers.
The tools and interface of Adobe Commerce are designed keeping in mind that it's easy to use for everyone, whether you're a technical or a non-technical user.
Support: Shopify vs Woocommerce vs Adobe Commerce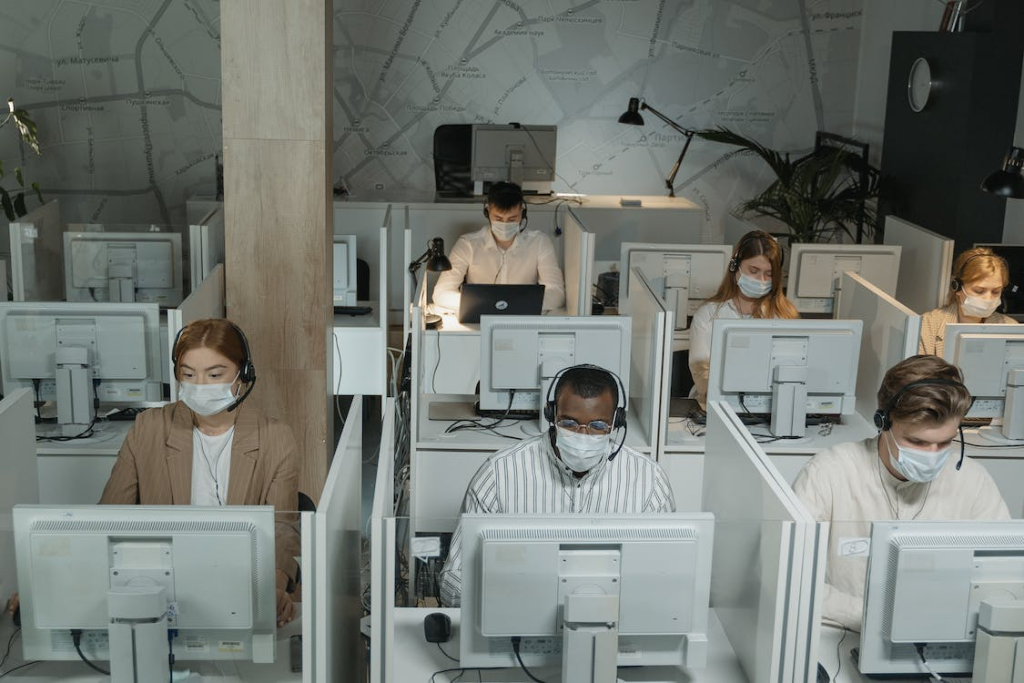 Building a website and making it live is not the end goal of an eCommerce business. The website and e-store require constant updates and support, which can be quite a pain when not done correctly. Here's how the support system works with these three platforms.
Shopify
While Adobe Commerce goes out of its way to help businesses and ensure they're making the most of their eCommerce platforms, Shopify offers plenty of support options to help you run your business smoothly.
Shopify also has 24/7 support staff that immediately responds to queries and other concerns via calls, online chat, and emails. This facility is available free of cost; however, to use this support feature, it's essential to have a Shopify account.
They also have many online video guides and tutorials at the "Shopify Help Center" to help those struggling with their newly made Shopify account. These videos are extensively detailed and meet specific concerns aspects most people have when setting up their eCommerce website/e-store.
WooCommerce
When it comes to providing high-caliber support services, WooCommerce is similar. They also offer comprehensive support features to help firms gather the necessary information to create a smooth and efficient WooCommerce website/e-store.
WooCommerce has customer support forms for any queries or concerns that need to be addressed. However, you need to wait for a little before receiving a reply. However, the good part is that this feature is free of any cost.
WooCommerce provides excellent guides and resources to understand the different features offered by the platform. However, the only downside is that these guides need to be more clearly structured than Adobe Commerce or Shopify.
Adobe Commerce
Adobe Commerce offers extensive support facilities for helping eCommerce business owners. They have three unique support features that'll guide the business in the right direction.
They have a team of consulting specialists that can guide the digital strategies of your company and get your website up and running.
They also offer an intuitive, personalized learning portal that provides guided courses to use their support features fully. This portal is free of cost and accessible to everyone, customers and non-customers.
Their last feature is the 'Help & Support' option which has an international team of 24/7 specialists in multiple languages. Anyone can call them for concerns and have their questions answered in no time.
Our Verdict for Shopify vs WooCommerce vs Magento
Shopify hosting may start cheaper, but if you're searching for an ultimate winner, remember that there is not one correct answer to this technical question. There are many questions that need to be answered before you can choose the ultimate winner, which will vary from one business to another.
However, one of the easiest ways to choose the best eCommerce platform from them is based on your business needs and size.
Which is easier, Magento or WIX?
Wix is much easier to use than Magento, but again Magento is for the big guns, and WIX primarily targets small and medium-sized businesses, starting with the free plan.
Which Platform is Ideal for Startups or Small Businesses?
As a startup, your main aim is to get your business in order and have a presentable website or e-store where customers can learn about your products and place orders. Since the business is in the initial stages, you don't need to worry about high traffic load or fancy features, making Shopify an ideal choice.
However, if you already have a WordPress website template and need something to take it up a notch, WooCommerce is the clear winner. You can create a spectacular website without investing too much money and resources.
Which Platform is Ideal for Medium or Growing Businesses?
As the business grows, you need a heavier website that can cater to the increasing traffic and product load. Moreover, you need the eCommerce platform to scale along with your business without too much hassle.
If you want to pick one from Shopify vs WooCommerce, it comes down to two main elements. It only makes sense to continue with WooCommerce since it offers enough features for a medium or growing business. However, if you don't have a WordPress website, you can consider Shopify, too, since it's straightforward to use and conveniently scalable.
If you plan to grow your online store further into a large enterprise, then from Adobe Commerce (Magento) vs. Shopify, the first is the clear winner. Pay one-time premium costs for access to features that can help your business grow as big as you need. You don't have to deal with the hassle of switching from one platform to another over and over.
Which Platform is Ideal for Large Enterprises?
Don't consider choosing between Shopify vs WooCommerce, since neither is flexible enough to handle a large business. For such affairs, only opt for Adobe Commerce. When comparing Shopify vs. Adobe Commerce, the latter offers better support, easier usability, and higher flexibility to customize your website.
However, if you're even a startup business and plan to scale into a large enterprise in the future, we'd practically recommend investing in (Magento) Adobe Commerce from the start. If you choose one from WooCommerce or Shopify, the cost of migrating your website or e-store to Magento later will be high!
If you don't have the resources to build a (Magento) Adobe Commerce website, you can come to us instead. Trango Tech is a digital transformation company that offers a wide range of services, such as mobile solutions, software development solutions, Adobe Commerce development, Shopify development, and WooCommerce development. Our in-house developers and designers can create a website from the ground up based on the requirements you share. We can also help you migrate your online store to Magento!
Learn more about how we can help you, contact us now.