Hiring a Shopify expert from an agency is an excellent idea, as they take care of the hiring process for you, and you get what you want within your budget. This is monetarily more beneficial as you don't have to pay for the overhead costs associated with a developer, such as electricity bills, equipment costs, and other entitled benefits. In this blog, you'll easily discover ways to hire an expert to build a Shopify store!
In this day and age where eCommerce is ruling the business world, Shopify has become the go-to e-commerce platform for those wanting to build a custom online store. It's a renowned company with a share of 20% of the total eCommerce market. People tend to gravitate towards Shopify mainly because of its user-friendly interface. However, if you're struggling with the process of building your own online store on Shopify, you can always hire someone to do it for you. Let's discuss the factors you need to take into account when hiring an expert to create a Shopify store for you. 
How Much Does It Cost To Build A Shopify Website?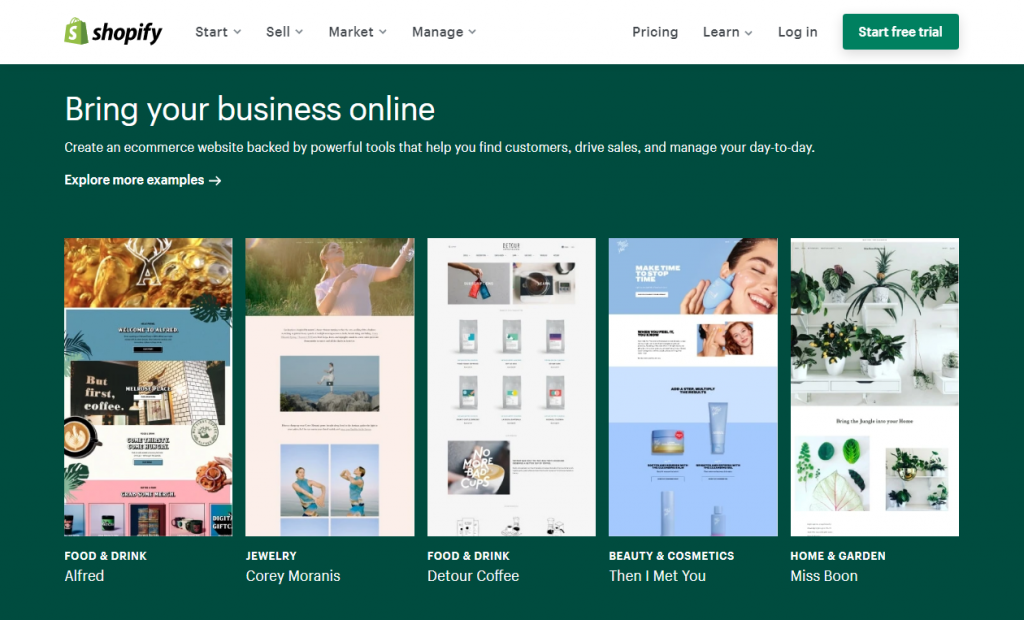 The first thing one must consider before hiring an expert is the Shopify website builder cost. The upfront fees you'll need to pay will be dependent upon how many features you will offer site visitors. If you want to build a basic store on Shopify, you can expect to pay anywhere between $3,500-$5000. This will include the following:
A basic contact form

Website hosting for one year

A professional ecommerce site structure, where you'll be able to showcase a maximum of 25 products

Up to ten pages' worth of content written by professionals
This is the most effective option for small, home-based companies. You're able to focus on a limited number of products. However, in this case, it's important to make your website user-focused. So, its design should be easily navigable so you can manage your online store efficiently. Moreover, if you pay for extra features during the initial phase when you create new Shopify store, you'll be able to get a higher ROI in the long term. A fully-optimized online store will cost between $6,000 to $10,000 and include some of the following features:
SEO

A better product filter

MailChip email marketing integration

Up to 42 pages' worth of content written by professionals

Gateway for custom payment

Custom invoices, email notifications and cart page

A catalog for your products

Feature for abandoned cart

Feature to find related products
How Much Does A Shopify Expert Cost?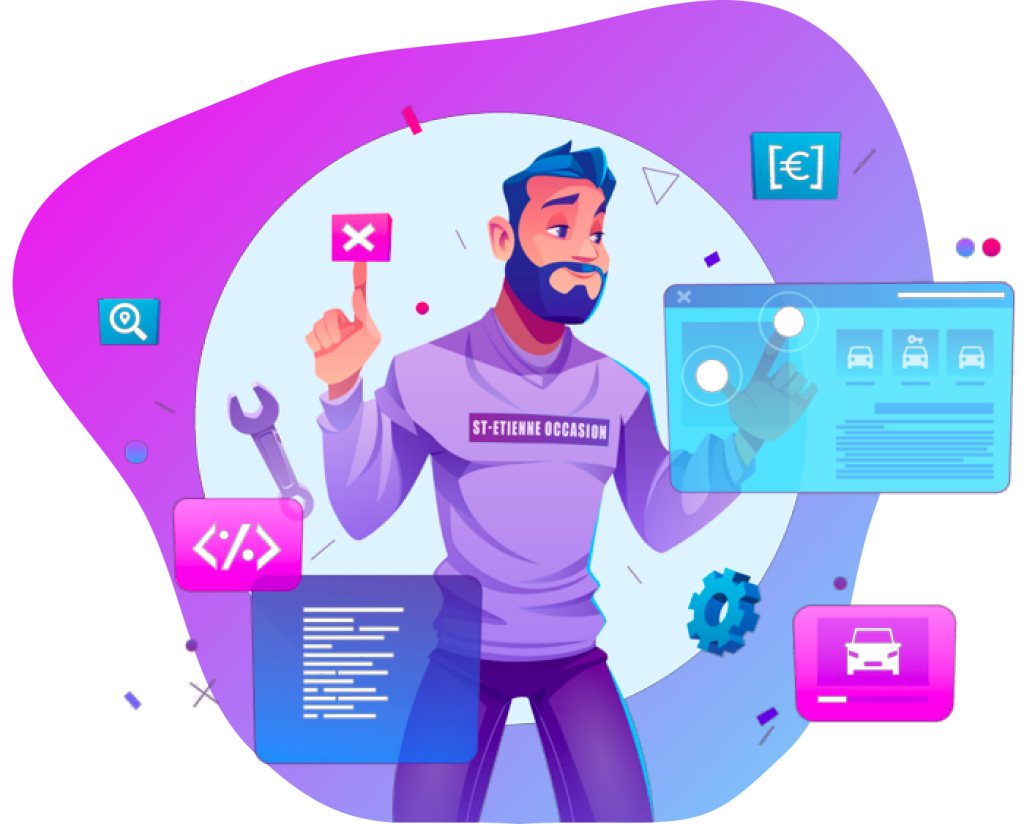 There are numerous factors that affect the cost of hiring an expert to make a Shopify store for you, such as:
Location
One of the key aspects that determine how costly the Shopify expert you hire will be is their location. The reason for this is that the developer's pay will differ depending on the region they're in. For example, the cost difference between an expert from the US versus on from India will be significant.
Thus, most SMBs in Europe, the UK, Canada and the US prefer hiring someone from India to build Shopify store for them. However, due to the difference in time zones and other issues, the quality of the work and the support they provide may suffer. 
Experience And Expertise
So, there are several factors that go into building an online store on Shopify. Thus, there are different types of experts that you'll find. Depending on your project needs, you will need to determine what kind of developer you'll need. The three main kinds are:
A front-end developer will be proficient in enhancing the feel and look of your digital store

A back-end developer is skilled in fixing bugs, optimizing performance, integration and augmenting the codebase

A full-stack developer possesses expertise in both back and front end development
The kind of developer you hire and their level of expertise (beginner, intermediate, advanced) will affect the cost. Of course, the more experienced and skilled the developer is, the more their charges will be.
Project Scope
Is your project on a small scale, medium or large? Do you want the expert to set up every aspect of your digital store, so that's ready for your use? What type of store are you looking to build? Are you looking to build Shopify store that is fully customized? What functionalities and features would you be looking to integrate?
The amount and type of work you're expecting from the Shopify expert can greatly affect the cost. Depending on the complexity of your project requirements, you can be charged either a fixed price or hourly.
In most cases, Shopify experts charge you per hour. Since there are several contributing factors to how much the project will cost, the rates will generally be variable. On average, however, the lowest hourly rate you can expect is $20. 
Here are the general rates according to the location of your Shopify expert:
The average rates in Latin America are between $35 to $70

The average rates in Africa are between $25 to $45

The average rates in Eastern Europe are between $30 to $65
Do keep in mind that these are just rough estimates, and there may be other factors that may increase the rates. 
Hire Someone To Run Shopify Store
A Shopify developer or expert knows the ins and outs of the Shopify site builder. They can build a completely customized, functional online store for you on the platform. These experts keep all your requirements in mind and designs your store according to the needs of your target audience. There are several things that they take care so you don't have to:
Converting PSD files into a useable Shopify theme

Customization or theme development from scratch

SEO Optimization 

Personalized visual elements 

Integration of payment gateway

Integration of third-party API

Ecommerce development 

Migrating and upgrading store on Shopify

Store support and maintenance
When you work with a Shopify expert, preferably an agency, you ensure that your digital store meets, if not exceeds, the expectations of prospective customers. This will help maximize leads and conversions, ultimately leading to a good deal of profit.
What To Look For In Companies That Build Shopify Stores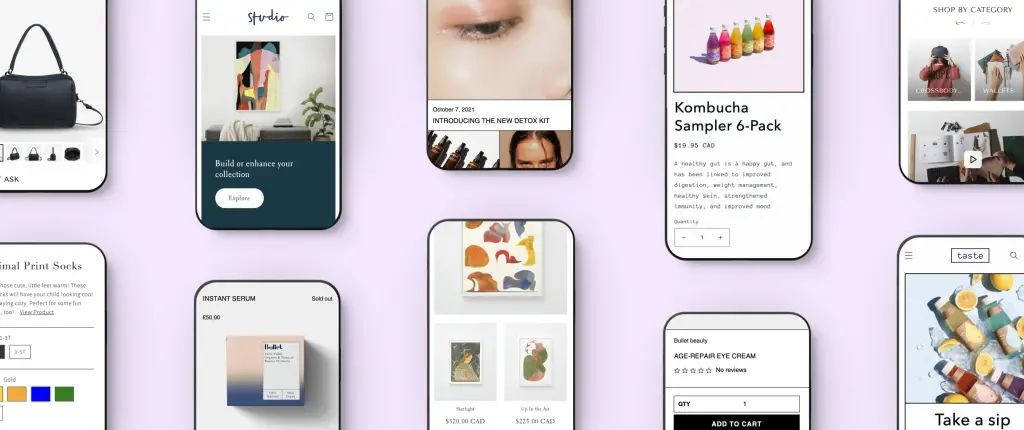 If you're hiring someone who can handle the Shopify ecommerce website builder for you, then you can focus more on the business side of things. Moreover, if you choose an esteemed company, like Trango Tech, to build Shopify store for you, then you'll have a clearer understanding of how your website should run. Here are some basic qualities and skills a Shopify expert should possess:
An in-depth knowledge of working with Shopify's Application Programming Interface (APIs)

An understanding of JQuery, JavaScript and PHP

An all-encompassing portfolio and many positive reviews

Exceptional soft skills, like teamwork and communication 

Knowhow of theme development and using version control for it
Besides these basics, there are several things to look out for when selecting a company to create a website for you using Shopify store builder:
Integration Services
If you want to connect your Shopify store with other apps and systems, you'll need a development team who know how to conduct custom integration. These integrations can be of CRM systems, like Salesforce, or ERP systems, like Epicor. Or, you may want to integrate with other marketplaces like Amazon, or shipping services like UPS and DHL. You can also integrate Shopify with social media platforms such as Instagram and Facebook. These are used for targeted ad strategies. Moreover, true Shopify experts can design innovative solutions that are as per the customers' business needs.
Interface Enhancement
Personalized user interaction coupled with unique features help make a store stand out. Moreover, it makes it easier for interested customers to navigate, which is reported to increase sales. A case study shows how Harvard Businesses Services, just by rewriting labels for a few of their navigational elements so they were more action-oriented and informative saw an increase of 15.68% in their sales. Also, if you add features like the one-click login, customers will really appreciate it. For example, when Zapier adopted the One Tap feature, they saw a 7% increase in their sign ups. So, it's a simple but important thing to consider when an expert in Shopify create website. 
Other similar features like the one-step checkout is great for both store owners and customers, as they close the deal more quickly, don't have to double check their data, and prevents deals falling through. Also, the expert you hire should also know how to add the fingerprint login feature, so that customers can easily log into their account from their phone and shop on the go.  
Become A Technology Partner
Suppose there is an update and new features are introduced to Shopify. You as a layman or a regular freelancer may not be able to learn about the changes quickly enough. But, partnering with Shopify experts means they prioritize your business needs above us, and you don't need to worry about adding new features after an update. When the Shopify developers are certified, they immediately read up on the update details. A great company will be known to adapt quickly to any changes.
Moreover, the experts shouldn't know just the process of adding new features to your online Shopify store, but also quickly update if the products are out of stock or back in stock, and if there was a price change. Loyal customers will eagerly await such information, and also would want to know if there are any new products or features you're offering. So, make sure the company is quick to act.
Certified Developers
A proper, registered company can guarantee that their experts are certified Shopify developers. When they possess a certification like this, you can rest assured that their performance and services will be reliable, consistent and result-oriented. However, do ensure that the company you are hiring to build Shopify store is completely transparent. Ask them specific questions, such as "How can you help me achieve my business goals?" You will need to research and find if the expert in question is legitimate. The best way to go about this is by reading reviews online. 
Website Designing Services
A company specializing in Shopify make a website where you can showcase your products. However, that's not the only thing they should know how to do. It's imperative that they are experts in designing a custom webpage for Shopify. Website development is the key aspect needed to create a Shopify store, so you need a company who knows everything about it. They shouldn't just know the basics of web design, but rather be of such a great level that they can help you wipe out the competition and give customers value. So, the company you choose will be developing the site from scratch, making changes and adaptations as needed. 
They will use their web development skills to customize product placements and themes, migrate data and ensure the site is functioning properly. The company will manage the website to ensure that it performs perfectly in all regions. 
A responsive website will be able to detect what type of device the visitor is browsing from, so the website should be able to adjust itself to accommodate the user's screen size automatically. So, it will be crucial to ensure your Shopify site is structured so mobile users can easily navigate it and are responsive. The slower the page loading speed, the more conversion rates drop. For example, a second delay can reduce the conversion rate by 20%. Think of this as a direct 20% drop in revenues. 
Shopify Migration Services
A good Shopify development company will know how the migration process gets complicated when stores have a huge amount of data within multiple seats. The company also knows how to migrate your store smoothly to Shopify. Creating a Shopify account and building from scratch is far easier than migrating, as you need to import all the themes, product catalogs, extensions, customer data and etc, from other websites to Shopify. Other websites can include Woocommerce, Amazon, WordPress, or Magneto. And if you're someone who has no clue about what migration takes, then you'll need experts who do.
They'll ensure that the migration process is seamless and standardized. The more streamlined it is, the more bug free and smooth the Shopify store will be. The operational standard will rest in the hands of the experts you hire. The company must be able to safely migrate your store to Shopify, and get it running without wasting time or having to rework it constantly. 
Ad Integration Services
So, it's one thing to set up and run a Shopify store, and it's an entirely other thing to promote it to relevant audiences. Most people would tell you that social media marketing is the best way to reach prospective buyers, which is the truth. It is an excellent way to target audiences who are looking to buy the products you're selling. Online marketing can be extremely useful and it is widely popular, so using Google and Facebook ads can help to substantially grow your Shopify business. Thus, you will need to leverage Shopify's 'Marketing' feature, which will allow you to make campaigns. However, the agency you hire will need to integrate your ads to the store. Trango Tech offers these services and more.
Shopify Theme Development- Version Control
Version control refers to the software engineering managing computer programs, websites and documents. Thus, the Shopify experts you hire must know how to use version control tools such as Git, Mercurial, Bitbucket, PerForce, SVN and CVS.
How Long Does It Take To Create A Shopify Store?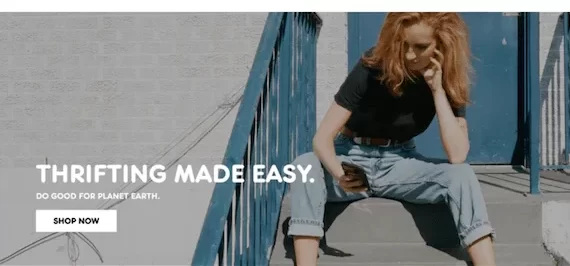 There are several components you'll need to take into account to calculate how long it'll take to build Shopify store:
Of course, the most important component of an ecommerce store are the products you're selling. Shopify does make it easy to edit, remove and add products. However, the time it will take depends on how ready you are to add your product. If your product descriptions are ready, you can complete the entire process in 5-10 minutes. If you will be writing every single description manually, it can take half an hour to publish one product. 
However, if you use Oberlo for your dropshipping company, they will import your products to your Shopify store. This can take around 12 hours, and then your products will be live.
Store owners generally do want to add different functions to their online store. This can be done manually by the owner themselves, but it can be complex and also time-consuming. You can integrate some fantastic ads to enhance your website's functionality. So, taking into account the functions you want to add, you can easily expect the process to take 24 to 48 hours. Keep in mind that the more important functions to focus on will be push notifications, SEO and email marketing. Moreover, depending on your niche, there may be specific functions you might need to add to your Shopify website.
The website's basic design usually takes anywhere between one to three days. If you choose a theme from Shopify's theme store, your design will be mostly done. Take your time in selecting a theme that better represents you industry. You'll have the basics down, and to add main pages, you can expect another 24 hours to be taken. You'll need to ensure that you proofread your content and consider SEO even before you build Shopify store. Though you can always adjust it after your website is life, it can hinder the response you get. The focus should also be on speed, and design plays a big part in that. Moreover, ensure that your Shopify site is mobile friendly. 
There are several other settings you'll need to take into account such setup, shipping, payment etc. These can take some days to set up. Also, you should always prepare to take some time afterward to refine your website, which can take anywhere between one to 24 hours. 
Average Time Taken 
Now, depending on how basic your website is and how much of the content and product work is finished, the time to create your Shopify store can take just four days. Shopify offers a 14-day free trial for those using their basic plans, as that's how long they reckon you will need till your website is fully functional. So, even though there is no exact way of knowing, you should keep in mind that for a basic website, it can take up to fourteen days till it is completely finished. Of course, you should continuously perfect your Shopify site to ensure you get the maximum traffic and conversions. 
How To Hire A Shopify Developer: Freelance Vs. Agency Vs. In-House Developer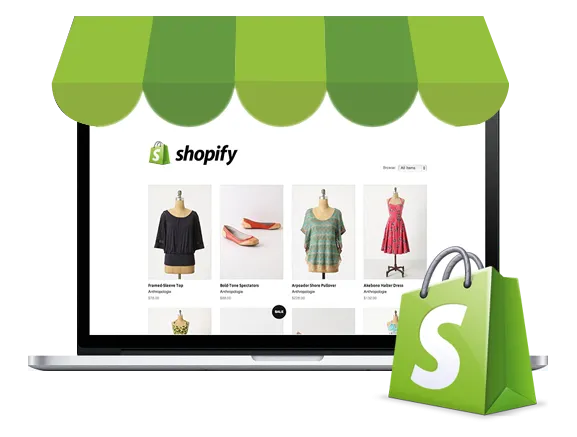 So when selecting a freelancer or in-house developer, you need to consider the following:
Technical skills

Past experience 

Knowledge of Liquid, CSS, HTML, JavaScript, and the like
You can easily find a freelancer on websites such as Upwork. Moreover, you can publish an ad specifying your requirements and urging a competent freelancer to come forward. For an in-house developer, you can post an ad on your social media pages, or professional spaces such as LinkedIn. However with both these options, there are several cons, such as:
Unclear contracts

Inexperience in a certain area

Additional or hidden costs
Hiring An Agency
There are some steps you need to take to hire a good agency.
Prepare a project brief which states all your requirements

Finalize your budget

Search online for agencies, and shortlist them based on their cost and reviews

Have a preliminary meeting with the shortlisted agencies

Select the one that suits your budget and has the best ratings
A Shopify agency with experience in the industry will understand the inner workings of this platform. They will also know how to use their expertise to best serve your goals. They're usually more efficient, have an impressive portfolio, and are certified experts. Moreover, big agencies have easier access to helpful tools and resources and can get your work done much faster as well. One such Shopify agency is Trango Tech, who offers full-stack development and has a team of experts who know just how to take your digital marketing efforts to the next level.
FAQs
Is it worth investing time to build Shopify brand stores and sell them on exchange?
So, the best thing about Shopify is that to make money through it, you may not even need to sell products or run a store. You can simply create a Shopify account and leverage their affiliate marketing program, i.e., getting people to sign up on Shopify successfully. The more people you bring on, the more you can earn. You won't be wasting any time you've invested, in short. 
Did you need a Shopify expert that can help you build Shopify stores, product listings, and many more?
Generally, it is quite easy to build a Shopify store. But, if you find it difficult to do it all by yourself, you always have the option of hiring a Shopify expert. 
How much does it cost to build an ecommerce store in the US using Shopify?
A basic website on Shopify will cost between $3500 to $5000 and include several basic features.
With which product I build my own Shopify store?
You can sell all kinds of products on your Shopify store, even if they're handmade. 
Conclusion
To build a Shopify store that gives you the best ROI in the long run, you will need to ensure that it is designed properly, constantly updated, bug-free, and a lot more. However, if one is a layman when it comes to website development, what should they do? The best solution would be to hire an agency who can take care of the entire process from you from start to finish. Firstly, you must first determine your budget, the scope of your project, the skills the Shopify agency has, and how quick their turnaround time is. Overall, investing in a proper, certified Shopify expert from a renowned agency is more cost-effective and let's you center all your focus on improving your products!