If you are looking to create an ecommerce store from scratch, you have been redirected to the right Shopify guide. here are growing opportunities for all entrepreneurs this will be the year for you. According to , online sales are expected to grow from 436,116 million dollars in 2022 to 469,852 million in 2023. It's to Snow and get a slice of this ecommerce pie. Let's understand the basic 9 steps that are required to create a Shopify store You can always use already existing Shopify experts to get an edge over your competitors and stand out.
How to create a seamless Shopify store in 2023 step by step?
Looking to create a Shopify store in 2023 for your products? It has never been easier to make a Shopify store yourself. Even those who are not very tech savvy can follow these 9 simple steps to create a Shopify store which is par with the ever-evolving customer expectations. A Shopify store setup generally consists of multiple steps such as store creation, designing the store, choosing an audience, and so much more.
Let us all these steps one at a time to create a Shopify store that attracts your customers. Once you follow all the steps in their entirety, you will be ready to sell products off your store.
1) Sign-up with Shopify
The first step towards the creation of your new Shopify ecommerce store is to sign up. Signing up with Shopify means that you are registering yourself as the owner of the store you are creating. Shopify provides a 14-day free trial. ou can easily set up your store completely. Once the store is ready, you will be required to choose a monthly plan before you start selling products off your store.
Firstly,to
Click on the "start free trial" button
Now you must enter a valid and existing email address, your password, and the name of the store.
Make sure that the store name is catchy, easy to remember, and unique. This store name will also become the primary domain of your store.
Make sure that you note down this primary domain so that you do not forget this information since you will need it to log into your store.
Which plan to opt for?
You must choose a plan selling on the platform14-day. You can choose from 3 Shopify plan.
Basic Plan
If you are a new business, it would be best to stick to th plan. This plan is most likely the best option for those starting with Shopify. You get the basic options such as unlimited product uploads, the option to provide discount codes, and so much more all at a reasonable price of 29 per month.
Shopify Plan
This plan has all the features of the basic plan but it also provides you with a bigger shipping discount and you also get a reduced fee when customers pay with their credit cards. You also get an intuitive reporting tool that will be very handy for bookkeeping.
Advanced Plan
This is the highest tier for a Shopify store and it is most preferred for already established businesses looking to tap into the realm of ecommerce. This plan will serve as your all-in-one ecommerce store. This plan will be for who have a dedicated staff. For instance, this plan will serve as your dedicated ecommerce platform and provide you with in-depth analysis for marketing.
Once you choose a plan, your Shopify store setup has officially begun as you are in the books now. You are now all set to implement the second step which is more related to business.
2) Decide on a target audience
You may be wondering why we are listing this step as a pillar for your store. This is one of the most important steps for those who want to create a Shopify store that is successful in the long term. Almost of ecommerce stores fail within the first five months. One of the biggest reasons is that they become too mainstream and their focus on the audience decreases substantially. As an ecommerce platform, Shopify also helps you manage the audience to keep your store successful.
Now we are aware of the importance of , let us implement this step. So a target audience is the group of people who your core customers will be. Your marketing effort will be focused on this client base. It is a critical step because if you don't know who to focus on, your marketing campaigns will most likely fail.
Once you convert an audience to a customer, it is very easy to retain them and much more cost-effective than converting new ones. So, when you know who to target, it makes it easier and more effective to attract interested buyers to the store which effectively also increases the sales and conversion rates.
How to decide on a target audience?
You can decide on an audience any attribute, likes, hobbies, etc. depending basically on what product you choose to sell. You focus on the audience that is most likely going the use the product that you will sell. However, here are some categories on that you base your audience:
Location: You can base your audience by dividing the market based on geographic locations such as countries, cities, and even towns to serve specific areas better.
Interests: This division will base upon various psychographics such as attitudes, personalities, and opinions as it revolves around the lifestyle of your audience.
Demographics: This will include characteristics such as gender, age, education, income, and occupation.
If you already have a product ready, you can ask yourself some questions to get a clear idea of choosing a target audience. Ask yourself, who buys my products? What is their age? What are their likes? You can compile these questions and get an idea of the buyer persona and then include it in your business plan. This will also help you out while making marketing campaigns and when you design your ecommerce store.
Even if you don't have a product ready just yet, all you have to do is just think about the people you want to sell to. For instance, if you love pets yourself and are aware of the products needed, you can sell products that meet these and be sell on Shopify.
If you are a beginner in 2023, your start can be significantly more impactful than your competitors if you have Shopify experts on your side. One such expert in the field of ecommerce is TrangoTech who can help you with Shopify development and help your business to build a strong foundation.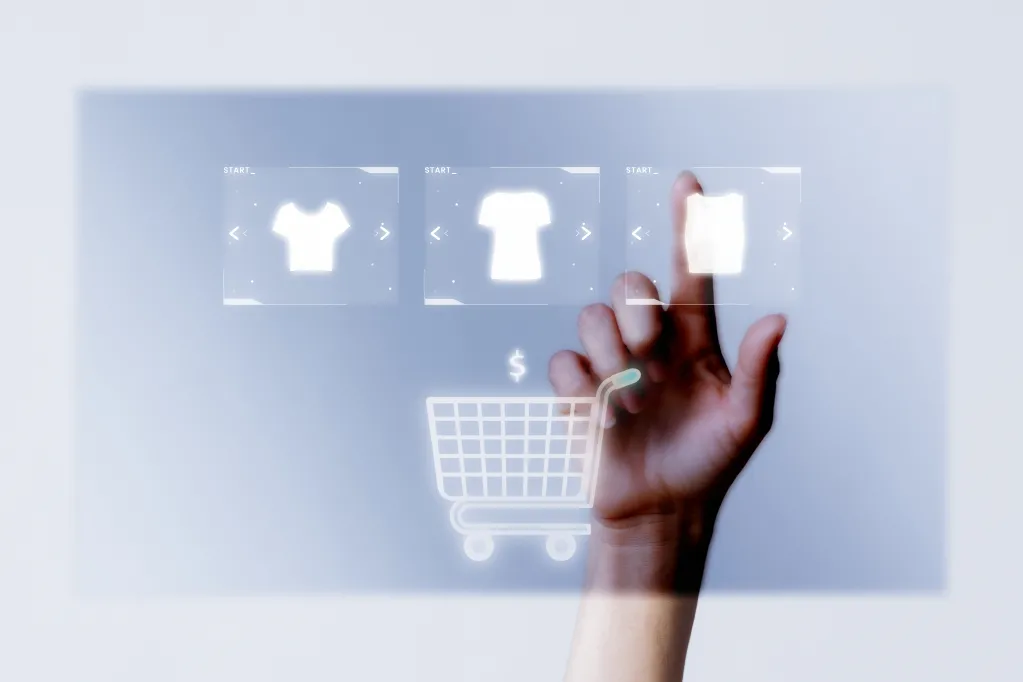 3) Choose your products
Once you have the blueprint for your store, you may struggle to find a profitable product for the store. Coming up with new ideas is a little tricky because of the extensive options available and inexperience. However, if you have an idea of the audience you want to target, you are a step ahead of the competition.
Luckily enough, multiple opportunities can help you find products to sell whether you plan to resell, manufacture, or drop-ship items. You can source products for your ecommerce store locally or from international suppliers such as Alibaba. Also, you may find products to sell on your Shopify store in multiple ways. You can:
Go with personal passion and sell a product that you like as there will also be a client base looking for those products.
You can also capitalize on trends early to profit from the sales in the coming time.
Check what is trending on marketplaces and sell it on your store.
 4) Design your site
Now comes the step which is listed as one of the most influential factors for the success of an ecommerce store; designing your ecommerce store. he only interfaces your customers will base their transactions off will be the interface of your Shopify store. So, one must make sure that the storefront is appealing because customers make their decisions to purchase within the first five seconds.
If your store faces lag, is poorly designed, and is not optimized for search engines even if you have a product customers want, the customers will sway away to your competitors. Not only do you lose money but also potential customers.
Note: An intuitive storefront will make sure that customers not only purchase from your store but become loyal to the store. So it is best to invest in experts to make a lasting impression.
Convenience is key for ecommerce. Thus, make sure that the store's user interface is sleek, fast, high performance to appeal to the customers. You must design your Shopify store such that it complements your product to make the store successful.           
Choose a Shopify theme
The first step is to choose the perfect theme for your Shopify store. This is the "back" of your Shopify store. Shopify provides amazing themes to its users free and paid. Themes can be viewed and purchased on the Shopify theme store. You can choose a theme based on multiple .
Decide themes according to your budget. If you can afford to have a theme, it is completely worth the money as it sets your store apart from other stores. Prices for themes vary and start from free and go up to $200. Paid themes have features that enhance store functionality.
It may also depend on how many products you choose the sell. If you have fewer products minimalist themes will suit your store best.
You can also choose the theme based upon the industry of products you will sell as this complements the product and attracts the customers more.
You should choose a viable theme so that the store is easy to use, attractive and flexible. Once you have chosen a theme and haveproduct, it is time to add to the store.
Add products to the store
Once the storefront is ready, you can now add your products to your Shopify store.  To add a product, click on the product page and then on "add a product". The product pages are where the customers are redirected to learn about products and then decide whether to buy them or not. In ecommerce, there is a great deal of interest in product details. It is essential to add products with accurate titles and with a description that describes the product well that the customers no further questions about it.
Write the product title and description
The product title should be crystal clear about the product. This is what the customers see when they browse on your store. This will help them find what they are searching for in the product catalog. Keep the title short and clear. You can add details of the variants later on in the description.
In the product description, you must describe and sell your product to the customer. You can keep your descriptions short and to the point. Just make sure that you mention the listed attributes so that the description best describes the product.
Know your audience. Think from the perspective of a customer. They need to feel confident so ensure your store provides a perfect product description about the value your product provides.
Make sure you mention incentives such as a generous return policy or free shipping. Highlight product information such as if they are eco-friendly. Consider which benefits, and features matter and then add them to the descriptions.
Anticipate some common questions and try to answer them in the descriptions. Customers hesitate to purchase items because they may be afraid of buying the wrong size, whether the product is safe for them due to allergies, or whether your products are made ethically.
Also, try to make the customer get the vibe of your product since the customer don't have the physically touch of your product on the website. Hence, make sure that the product is described well enough that the customers can see themselves using the product.
Upload product photos
In the section of Media on the product page, it is best to add visual media such as high-quality pictures, GIFs, and even 3D models.
5) Connect a payment gateway
Now you must provide the customers with a channel to secure payments. You can choose to connect to third-party payment providers or also choose to provide Shopify Payments to your customers. Here is a step-by-step method to connect Shopify Payments to your Shopify store.
Navigate to your Shopify admin page.
Go to Settings and then to Payments.
Now you must activate the Shopify Payments in one of the following ways:
If you don't have a credit card provider on your account, then you must first complete the account setup in the Shopify Payments sections.
If you have a different credit card payment provider enabled then you must first click on Activate Shopify Payments in the box which says Shopify Payments and then click on Activate Shopify Payments in the dialog box. This will remove any credit card provider from the account.
Now enter your required details about the store and your complete banking information. Once you are done click on Save.
You can also choose to provide alternate credit card payment options to your customers or provide alternate payment providers which can seamlessly be integrated with your Shopify store.
Note: You can opt for payment integration services as well from Trango Tech who can help you with Shopify development and integration with other third-party payment providers to make sure your customers face no transactional problems.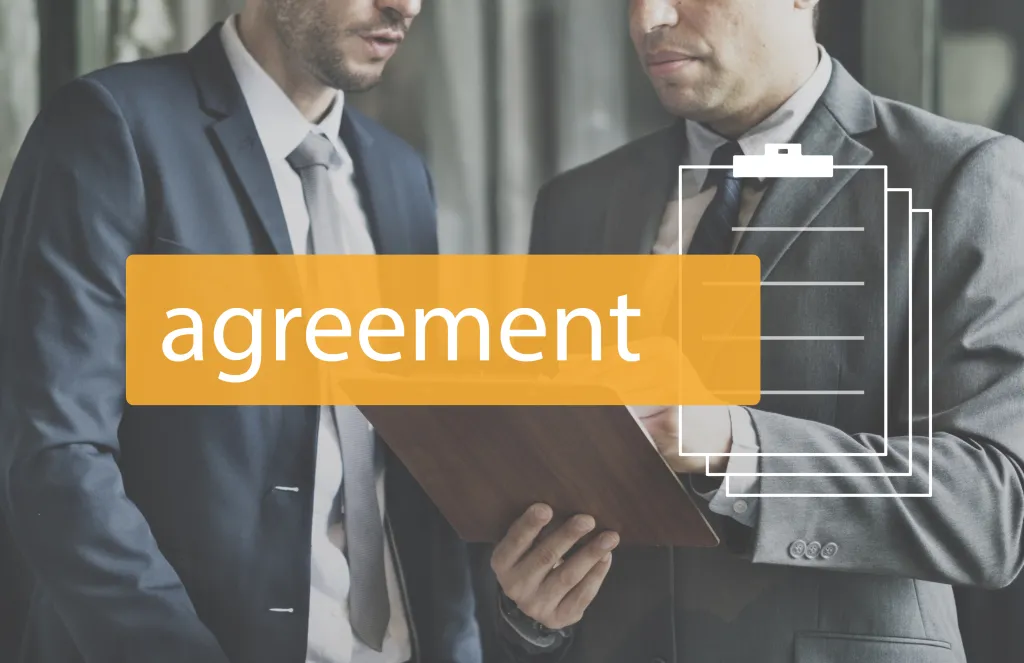 6) Choose a business structure
You must now choose a business structure for your business. This is necessary since the registration and structure of the business are the bedrock upon which your business is built. When you establish a legal business entity through the state and the federal government. Here are four business structures that you can choose from and then decide which would be the best one for you.
Note: You must make sure that you are legally covered in business so that there are no restrictions or business setbacks from the government. For consultation regarding your business, you can with Trango Tech to help you through this Shopify journey.
Partnership
This form of business structure is a single business with multiple owners. Each of the owners contributes to the business through the property, funding skills, or something similar and shares the profits.
There are two types of partnerships:
General Partnerships. These are partnerships and assume that the business is split into percentages or divided upon agreed documents.
Limited Partnerships. This can limit liability and control for the partners. In a limited liability, partners are liable only for individual negligence.
Sole proprietorship
A sole proprietorship is an unincorporated business without any legal distinction between the company and the individual who owns and runs the business. It is one of the most straightforward business structures as it is very simple to set up and manage. Ecommerce stores businesses that have a low startup cost and a low risk of liability make use of sole proprietorships.
 A sole proprietorship can evolve into other businesses later on without any issues. This is the easiest and fastest way to start. Sole proprietorships qualify as a non-employer business. These types of businesses have no unpaid employees as they are one of the most common types of business in the USA.
Corporation
A business corporation is an entity separate from a person so the owners are free from personal liabilities except for some extremely rare circumstances. A corporation assumes all the risks instead of passing them down to the people who own and run it. Business ownership is also more easily transferred for corporates as compared to other business structures.
Limited liability Company (LLC)
A limited liability company is a hybrid business structure that combines the ease of partnerships with the liability protection found in corporations. It falls under the LLC umbrella. Once your store grows and becomes a well-established business, it is best to upgrade your business structure from a sole proprietorship one to an LLC.
Now that your business is also registered with the government, it is time for the final preparation for the launch of the store.
7) Get your store ready for launch
Now you have completely set up your Shopify store. Now you need to get it ready to place a test order.
Place a test order
You can place a test order by following these steps.
From the Shopify Admin panel go to Settings > Payments.
In the Shopify Payments section, click on Edit.
Check the Use Test Mode.
Click on Save.
you stimulate successful transactions and failed ones to get an idea of what the customer will in case their transactions decline.
Remove the store password
When you have set up the store and tested it out thoroughly, you can remove the online store password. You can remove this password from the Themes pages of the online store in the admin panel. You can remove the following password by following these steps.
Open the Shopify admin panel and go to Online Store > Preferences.
In the section of Password protection, uncheck the option Restrict access to visitors with the password.
Click on Save to remove the password.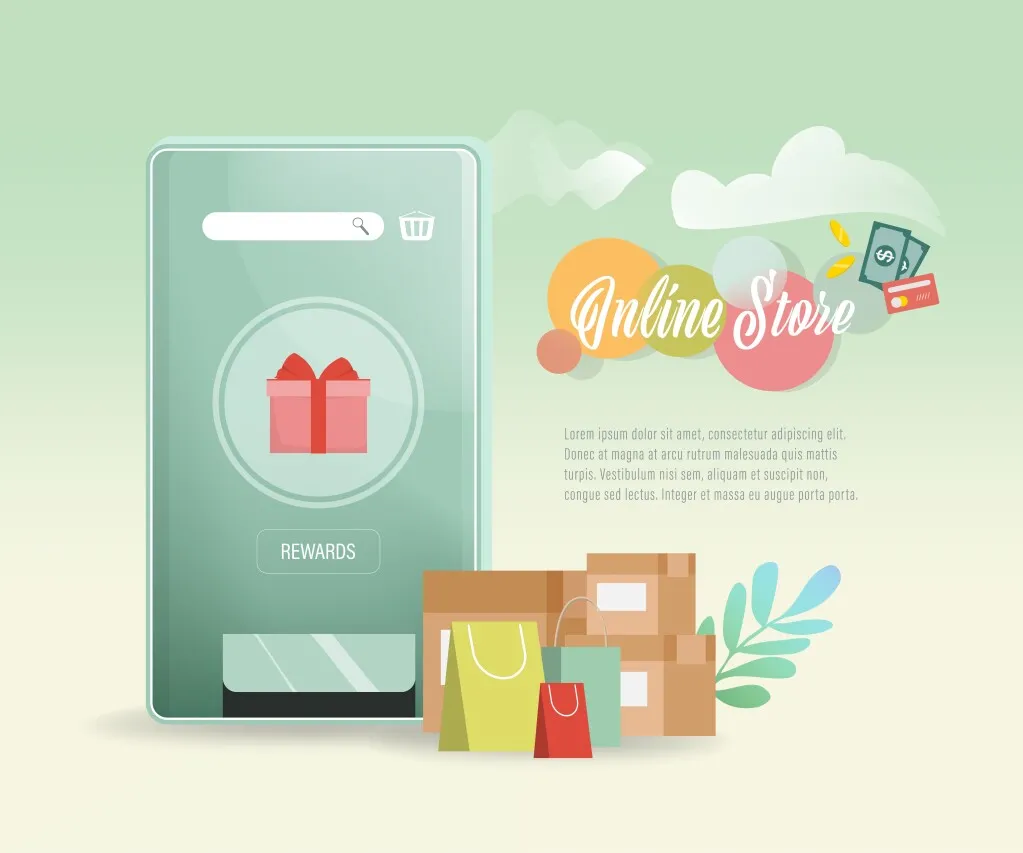 8) Launch your store
Your store is all ready for a launch now. You must now dedicate your time and effort to the store to make it a success. Your business has just begun and now you must put in the effort to build the store in the start so that the store is a success. This is the final Shopify store setup step and you are now ready to sell online.
9) Market your store
You can now begin to market the store for the business to thrive. It is important to set a strong foundation for the business as drive traffic to the store. You must know how to market the store and also monitor the data to make sure the store thrives.
Access Analytics
In the Shopify Reports option, which will be under Analytics > Reports, you can access analytics. These not only help monitor the business traffic and sales that are being generated but also serve as a great medium to improve the business. Learn from where the sales and traffic come from to capitalize on conversion rates.
Use Facebook pixel
Facebook pixel is an intelligent piece of code that actually stores how people interact with online brands and makes it possible for businesses to personalize how they would advertise to potential customers over time. Facebook pixels uses artificial intelligence to learn from the traffic sent to your store. It is important to set it up a Facebook pixel.
Make use of SEO
Most shoppers use Google and other search engines to search as a part of the customer purchasing journey. Making sure that your store and page appear on Google is important to create a passive stream of income for the store. It takes time to grow the traffic but it is a must-have for a newly made Shopify store.
Final words         
Now you know how to create a shopify store from scratch and even maintain it. -commerce platforms like Shopify make it easy to do business. Due to increased competition, we also recommend that you have Shopify experts on your side that can provide shopify development services.
You can set the store up yourself have consultation advice for your business from ecommerce experts at Trango Tech and dominate. You can now begin your Shopify journey as you are aware of how to create a successful store from scratch in 2023 in simple steps.