Shopify is a leading eCommerce platform allowing businesses of all sizes to set up and manage an online brand store quickly. With a range of customizable templates, powerful tools, and integrations with major payment gateways and shipping carriers, Shopify makes it easy for anyone to get started with eCommerce. If you are considering starting an online business or expanding your existing business by selling on Shopify, wait no more. Shopify sure is a great platform to utilize.
This problem-solving post will go over each step you need to take to get started with selling on Shopify
Sign up for a Free Shopify Account:
The first step to selling on Shopify is to create an account for your brand. You can sign up for a 3-day free trial to get a feel for the platform and see if it is right for you. After the trial, you'll need to choose a pricing plan that best fits your needs. Shopify offers a range of online business plans starting at $1 per month (Shopify experts say it is a limited-time offer!), with varying features and Shopify dashboard support. The Premium Shopify business plan is from $49 to $299 per month. You can save 10% if opting for the Yearly store on Shopify Pro offers.
Choose a Theme for your Shopify Primary Domain: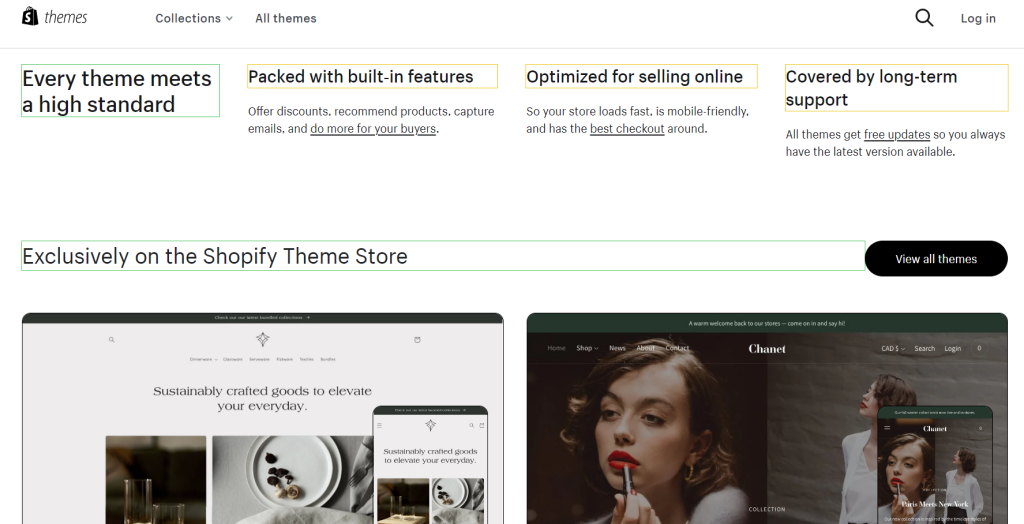 One of the great things about Shopify is the wide range of customizable themes available. You can choose a theme that matches your brand and style and easily customize it with your own logos, colors, and fonts. To find the perfect theme for your store, you can browse the Shopify theme store or search for specific features such as responsive design or support for high-resolution product images. It is important to choose a visually appealing theme for your products on Shopify that is easy to navigate. This will help convert visitors into customers on your eCommerce platform.
Add your Shopify Store Products:
Once you have set up your store, selected a Shopify plan suiting your budget, and chosen a theme for the brand, it is time to add your Shopify offers and products step by step. You can add your online store products manually by entering details such as the product name, price, and description, or you can import many products using a CSV file. You can also set up product variants, such as different sizes or colors, plan your online store product portfolio, and add multiple images for each product. Include detailed and accurate product information, as this will help customers make informed purchasing decisions and reduce the number of returns or exchanges on the Shopify store dashboard.
Set Up Payment and Shipping to Sell Products:
You must set up a payment gateway and configure your shipping rates to start taking your first order. Shopify integrates with many payment gateways, including popular options like PayPal and Stripe. You can also use Shopify Payments, which is available in certain countries and offers lower transaction fees. You can set real-time rates for shipping from carriers such as USPS or UPS or create custom rates for different regions or product types. It is important to offer a range of payment and shipping options to accommodate your customers' needs and ensure a seamless checkout experience. The quick start wizard helps you fulfill the most used options first. You can select the targeted shipping countries and easily manage transfer mediums for your online store.
Promote your Shopify Store for a Free Push Start:
Once your brand store is set up, and your products are listed, it is time to start promoting your business. Technically speaking, social media is free for selling products online. There are many ways of driving traffic and selling on your Shopify store, including social media optimization (SMO), search engine optimization (SEO), and paid advertising (PPC & SMM). To sell products on Social Media, you can use social media accounts such as Instagram, Facebook, and Twitter to share updates about your products and engage with your customers.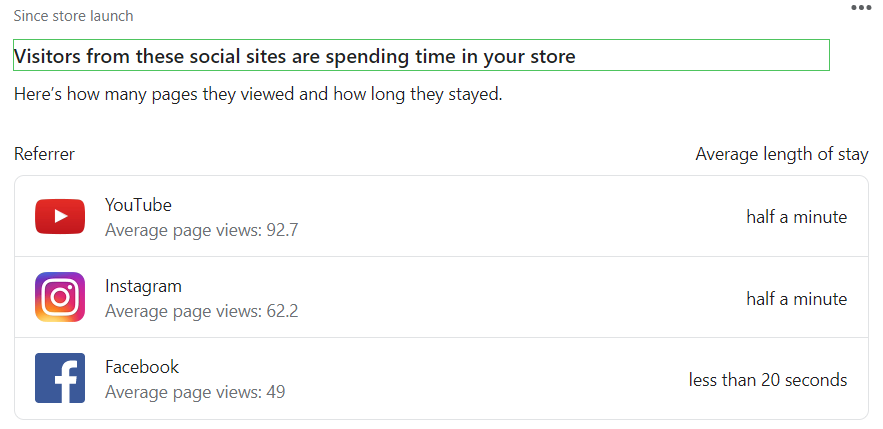 Shopify apps such as 'Pinterest for Shopify' allow better social media integrations for analyzing your sales channels. You can also optimize your store and product pages for SEO by including relevant keywords in your titles, descriptions, and tags. Paid advertising can be an effective way to reach a targeted audience and drive traffic to your store. Still, it is important to carefully plan and budget for your campaigns to ensure you get a good return on investment. You may also use email marketing to stay in touch with your customers and send them special offers or promotions.
Keep in Touch with your Step by Step Shopify Admin Panel:
You can add and manage products, process orders, track sales, and traffic, and perform various other tasks from the left-hand menu. Also, you can use the Products tab to add new products to your store, update existing products, and delete products that are no longer available. The Orders tab allows you to view and manage shipping orders placed by customers. The Analytics tab provides a range of data about your store's performance, including sales, traffic, and customer demographics. The Online Store tab allows you to customize the look and feel of your store. The Settings tab is where you can configure your store's payment and shipping options. Attach your business bank account details here to let Shopify manage your finances seamlessly.
Selling on Shopify is a straightforward process that can be completed in a few simple steps. With its powerful tools and customizable templates, Shopify makes it easy for anyone to get started with eCommerce and start selling online.
Whether you are just starting out or looking to expand your existing business, Shopify is an excellent e-platform for small and large businesses and eCommerce outlets!
Here are a Few Additional Tips to help make your Shopify Store a Success:
Offer excellent customer service:
Respond to customer inquiries promptly and proactively address any issues or concerns. Consider offering live chat or a customer support phone number to make it easy for customers to get in touch.
Use high-quality product images:
Customers rely heavily on product images when purchasing decisions, so it's important to use high-resolution images that showcase your products in the best possible light. You can also use product videos or 360-degree images to give customers a better sense of what they're buying.
Use customer reviews and ratings:
Customer reviews and ratings can be a powerful tool to build trust and credibility with your audience. Encourage customers to leave reviews by offering incentives or making it easy for them to do so.
Experiment with sales and promotions:
From time to time, consider offering sales or promotions to drive traffic and sales to your store. This can be a great way to attract new customers and boost your sales. Just be sure to carefully plan and manage your promotions to ensure they are profitable for your business.
Selling on Shopify is a great way to get started with eCommerce and reach a global audience. Following these steps and keeping these tips in mind, you can set up a successful online store and reach your business goals. I hope this helps and provides a unique and outshining blog on "How to start Selling on Shopify"!
Here are a few hidden tricks for making a Shopify store as successful as possible:
Use Google Analytics to track and analyze your website traffic: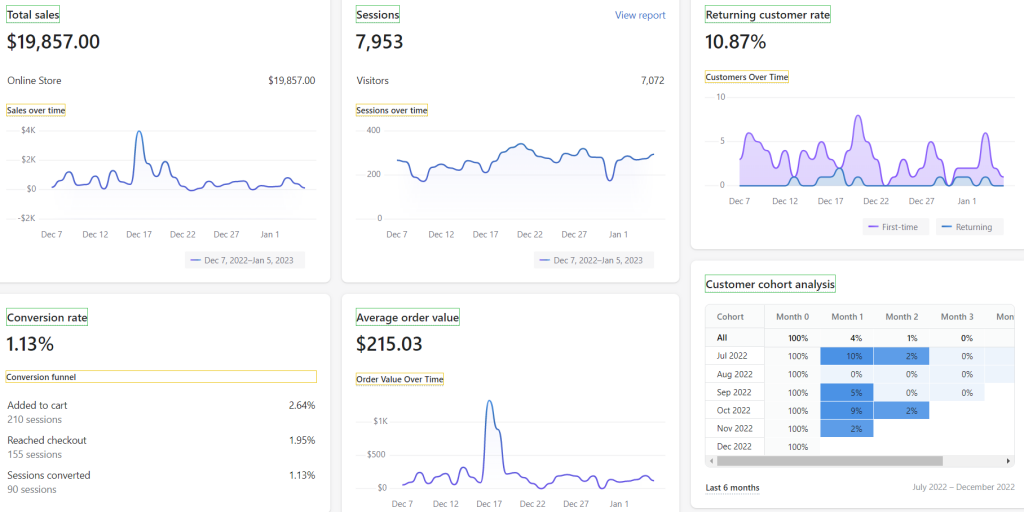 Google Analytics is a free tool that provides a wealth of data about your website traffic, including how visitors found your site, how long they stayed, and what pages they visited. By tracking this data, you can identify trends and areas for improvement, such as which products are most popular or which marketing campaigns drive the most sales.
Utilize the power of social media: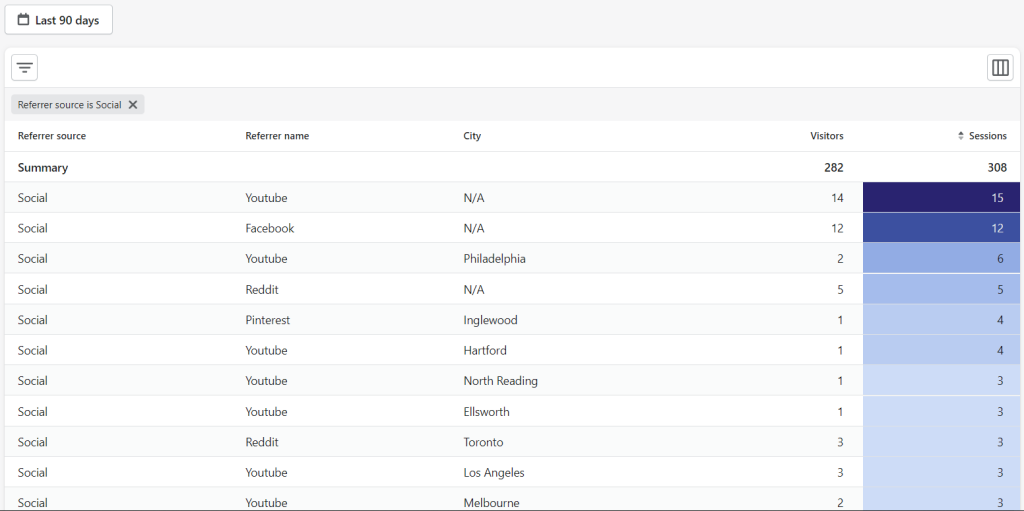 Social media platforms such as Instagram, Facebook, Pinterest, and Twitter can be powerful ways to promote your store and engage with your customers. Consider creating a business page on each platform and regularly posting updates, special offers, and behind-the-scenes content to build a following and drive traffic to your store. Quickly sell on platforms like Instagram when your product niche has catchy product photography!
Offer a loyalty program or rewards system:
A loyalty program or rewards system can be a great way to encourage customers to shop with you again. You can offer points or rewards for purchases, referrals, or other actions and then let customers redeem these points for discounts, free products, or other perks.
Use email marketing to stay in touch with your customers:
Email marketing is a cost-effective way to stay in touch with your customers and keep them informed about new products, sales, and other updates. You can use an email marketing tool such as Mailchimp or Klaviyo to create and send newsletters, abandoned cart emails, and other automated campaigns.
Optimize your website for mobile devices:
More and more consumers are shopping on their smartphones and tablets, so it is important to ensure your eCommerce website is mobile-friendly. Shopify themes are responsive by default, but you can further optimize your store for mobile by using a dedicated mobile theme or a tool like Google's Mobile-Friendly Test.
Some Shopify apps help you showcase product reviews. In contrast, others may assist in increasing your digital presence in the online world, such as website optimizers, Shopify online store brand awareness, and Facebook-Shopify store integrators.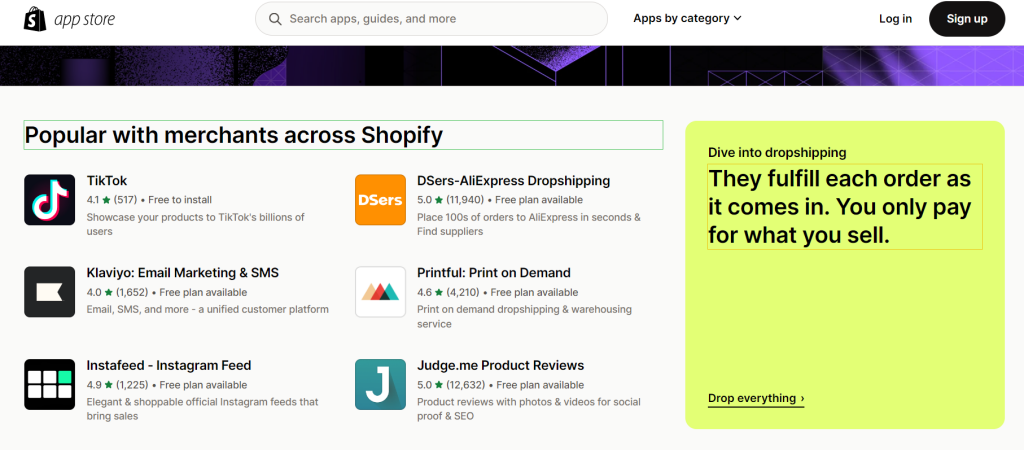 By implementing these hidden tricks and installing relevant Shopify store applications, you can boost your Shopify store and increase your chances of success. if you are still skeptical or you believe you'd rather let experts handle your store creation and management, you may also reach out to an expert Shopify Development Company, like Trango Tech.