In today's digital age, almost everyone has access to a smartphone. This has made it necessary for businesses to start investing in mobile apps. Not only has it made converting your audience more effortless, but it's also an all-in-one marketing tool that helps provide more value to your customers, builds a stronger brand image, improves customer loyalty, increases customer engagements, and gathers and analyzes consumer insights. Most importantly, have a direct channel to connect you with your customers. The benefits are limitless. In the long run, the return and benefit businesses gain through a mobile app are peanuts compared to the current cost they're paying. But the question remains…how much will it cost to develop an iOS app in 2023?
Before we dive deeper into how much it will cost to develop your iOS app either in-house, outsourcing its development to an iOS App Development Company, or Hire an iOS Developer to work on it, let's give you an overview of what a mobile app is, what are the different types and categories of mobile apps, there uses, and if you need one.
What is a Mobile App?
Technopedia defines a mobile application or app as "a type of application software designed to run on a mobile device, such as a smartphone or tablet computer." Apps surround us, just open your phone and click on any application installed, and voila! That's an app. There are countless examples of Facebook, Youtube, Snapchat, Instagram, and WhatsApp!
Types of Mobile Apps
There are four different types of mobile apps. Native Applications, Hybrid Applications, Cross-Platform Applications, and Web Applications (which we discussed in another blog).
Native Applications
Native Applications or Native Apps are applications that are designed with a specific programming language to run on a specific operating system, such as Android or iOS. Some common examples of native apps are WhatsApp, Spotify, and Soundcloud.
Hybrid Applications
Hybrid applications or hybrid apps are just native app shells that have been wrapped over web apps. The shell can connect to any features the mobile platform offers once they have been downloaded from an app store and installed locally using a browser that is included within the app. Instagram, Twitter, and Gmail are typical examples of hybrid applications.
Cross-Platform Apps
Cross-Platform applications, unlike native applications, are built with a single codebase and are compatible with two or more operating systems. Examples of cross-platform apps are Firefox, Chrome, and VLC Media Player.
Categories of Mobile Apps
There exist many different categories of mobile apps, each with its own intended function or use. Here, we'll only talk about the six most common categories of mobile applications.
Lifestyle Mobile Apps
Lifestyle mobile apps are typically associated with certain activities, hobbies, or interests and complement or add value to a user's lifestyle. They're related to Fitness, Dating, Food, Travel, Music, and more. Some common examples of lifestyle apps are Spotify, Venmo, Uber, Tripadvisor, and Get The Flight Out.
Social Media Mobile Apps
The name "social media mobile apps" is pretty self-explanatory. Social media has now become a part of our daily lives. Facebook reported that over 1 billion users actively use it, daily!
Utility Mobile Apps
Utility mobile apps are basically apps designed to aid or perform tasks that would've required physical effort. A lot of these apps come pre-installed on mobile devices such as Flashlight, Google Notes, Calculator, and AccuWeather.
Entertainment Mobile Apps
Entertainment mobile apps are meant for well…entertainment. That includes video games too, like CandyCrush, because they are a form of entertainment as well. These types of apps have seen a sharp rise in popularity in recent years with the introduction of mobile streaming services such as Netflix, Amazon, Disney+, and more.
Productivity Mobile Apps
Productivity apps are simply designed to help out or assist us in our daily activities or make mundane tasks not so boring. Common examples include Google Docs, Google Sheets, Google Slides, and more.
Informational Mobile Apps
These types of apps have a pretty basic function, to help provide users with information while keeping the user experience as simple as possible. Examples of popular informational apps are Google News, Yahoo News, and Buzzfeed (because everyone wants to know what type of bread they are)
Now that we've given you an overview of what a mobile app is, what are the different types and categories of mobile apps, their uses, and their potential, let's dive into if your business really needs an iOS application and what will be the cost of iPhone app development?
Do you need an iOS App?
Before you go running off to invest in a mobile app, ask yourself, do I really need one? We've gone ahead and prepared a list of questions you should ask yourself to help give you clarity.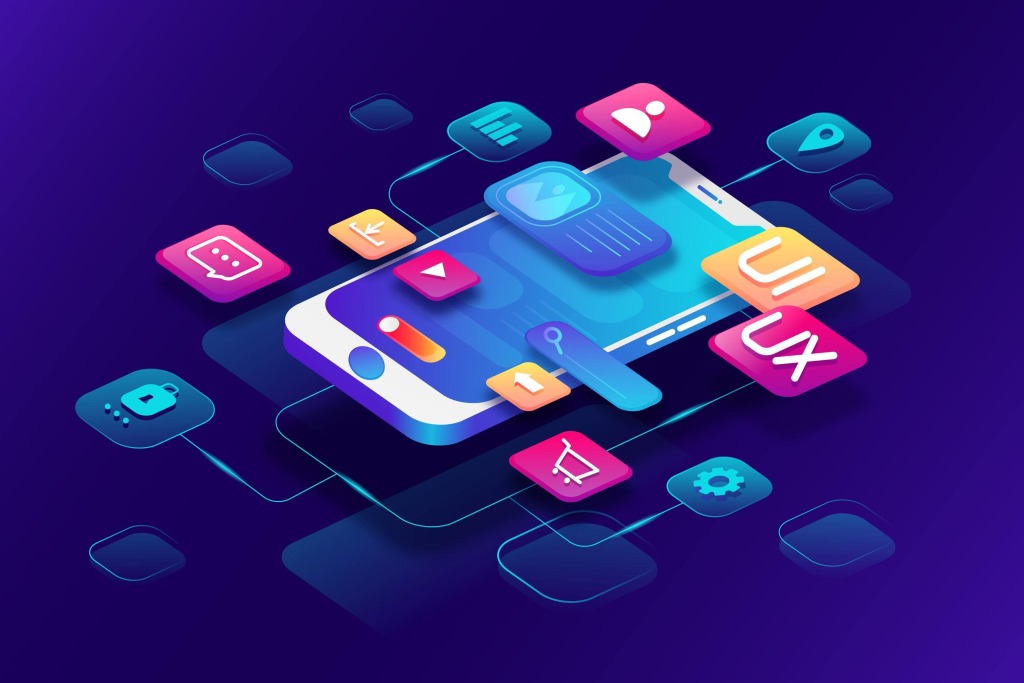 Will It Be Profitable?
One of the key aspects to focus on before you start investing in an iOS app is whether will it be profitable to do so. Conduct proper market research to assess where your audience lies and would have an iOS mobile app benefit them.
Do I need a Website instead of an App?
It all depends on what you do and what type of interactions you have with your customers. A lot of the time, a website that has been optimized for mobile can be tantamount to an app while requiring fewer resources, less upkeep, and less time and effort to create. Consider the user experience that your app would provide. Would it differ significantly from a website that has been optimized? If the answer is no, then don't go for it.
Will An App Expand Our Sales Workflow?
A smartphone app is just a way to purchase, sell, and obtain information. It is not a must. The modern era makes having a mobile app popular, and businesses may brag about it; yet, not every sector requires the use of an app. Adding a mobile app is just a process extension for a business whose products already work. So don't jump on the bandwagon and make hasty decisions.
Is It Possible To Fix This Issue Without A Mobile App?
The question you need to ask yourself is what problem am I hoping to resolve or fix with a mobile app. If so, is there any way to fix it without investing in a mobile app? A lot of companies create mobile apps for no apparent reason other than to just brag about having one. In actuality, these digital products must always fulfill a specific and well-defined need. This is applied throughout every industry.
If you've answered all these questions and it's pivoting towards a mobile app, then it's high time you invested in one. Let's move on to the next part which is the iOS app development cost breakdown.
Average iOS App Development Cost
We've averaged out the cost of how much it will take to develop an iOS application depending on the level of complexity of the project to help give you a rough idea (according to industry pricing) of how much you should expect to pay.
| | | |
| --- | --- | --- |
| iOS App Complexity | Pricing Tier | Time Estimation |
| Basic iOS App | $5000 to $15,000 | 1-3 months |
| Medium Complexity iOS App | $15,000 to $60,000 | 3-4 months |
| Intricate iOS App | $60,000 and onwards | 4+ months |
iOS App Development Cost Breakdown
Although the costs above are rough estimates, the exact cost varies from project to project because each project is unique in its own way and calls for its own set of requirements and intricacies. Let's dive deeper into the iOS app development cost breakdown, discussing all the factors that help influence the pricing.
iOS App Development Cost Breakdown (Step by Step)
Step 1: Ideation
The first step in creating any iOS application is the ideation phase. The ideation phase encompasses the problem you're hoping to solve or the obstacle you're hoping to overcome with an iOS application. Apart from that, other aspects include;
Extensive market research is vital at the embryonic stage. Take your time, because this research includes your competitors' analysis, what features your rival's app offers to users, and what is their app's USP. This is done to make sure the newly produced app is useful, original, and simple to use. Even things like the targeted audiences' demographics, needs, and the number of iOS users you're hoping to target are taken into account.
All organizations, or more accurately the majority of them, strive to give their customers the greatest possible user experience. Therefore, the needs of the user are taken into account before beginning and creating the application. The market or target location where the app will be most used is very important, because no matter how much money you throw at it, no matter how fancy or feature-rich it is, what use will the app be if no one is gonna use it? That being said, never compromise on your UX because it's your customers who are gonna be using it, not you.
This is an essential part of this process, here, the revenue generation capacity of an application is determined. Factors like, will this app be able to attract users? Will it generate enough revenue? and most importantly, Whether, it could raise any funds of its own. All these points should be taken into consideration while estimating the average cost for your app development project.
The ability of an application to generate income is assessed here, which is a crucial step in the app development ideation and process. Will this iOS application be able to draw people? Will the iOS app generate a steady stream of revenue? and maybe the most important question is, how quickly will it help you achieve break-even? When determining the typical cost for your app development project, all these factors and more should be taken into account.
Step 2: Scale of iOS App
After you're finished with the ideation phase of your iOS application, it's time to move on to the second phase which is analyzing the scale of the iOS application. That means determining what framework the app will be built upon, what programming language(s) will be used to code it, what will the app look and feel like, and what features and functionalities will need to be added to it. This includes two very important aspects which as;
Your iOS application needs to include a variety of features. The difficulty of developing it and its characteristics have a significant impact on the total cost of developing your iOS application. How long it will take to develop is directly proportional to the number of features you want to be added.
Basic applications with relatively simple functionalities tend to be more affordable and take less development time. Utilizing common design elements will cost you far less than using established templates if you're looking for an affordable iOS application.
The mid-tier applications are a little bit more pricey but will have a few more features and functionalities than the basic ones. It will undoubtedly cost you extra if you want an application with specialized templates, a variety of UI elements, real-time chat features, and/or API connectivity.
In comparison to the previous two, the price of an application with complex features like customized animations, intricate database relationships, media processing, etc. will be much, much higher. These kinds of applications have a high price because the development process takes more time.
The cost of developing an application depends on its type, whether it is to be a native iOS application or a cross-platform iOS application. An extra benefit of a cross-platform program is that it may operate on several systems and that previously written code can be reused with minor tweaks(if needed). In contrast, the code for native programs must be built from scratch and is OS-specific. That means you'll be spending around twice the cost, one for Android and one for iOS.
Businesses typically hire developers to create both Android and iOS apps. Compared to native apps, getting cross-platform apps produced is less expensive. In cross-platform development, about 80% of the code is reused, saving time and capital, capital that can be spent on other things.
Step 3: Designing the iOS App
Another crucial element to consider when determining the price of iOS app development is the design of the iOS application. The price of purchasing the application will vary even with a few modifications or tweaks to the design concept.
The foundation of each project's design is its wireframe. It improves the user experience for your iOS apps' users. There are various tools you can use to help you translate the app into high-fidelity design. It aids in the decision-making process for your application's flow, or the user path, which governs how a user will navigate through your iOS application.
Another important factor in determining the cost of a project is the UI(user interface) design and high-tech animation which will need to be created and added. It takes a lot of difficult code and time to create an iOS app with a complex design and animation, like in games, which raises the cost of iOS app development. The cost of creating an application is directly proportional to the complexity of the design and code.
Step 4: Testing & Maintenance
The work of an iOS developer does not end with just the development of the website. The testing and maintenance of an application also take time. The developer ensures that the app developed is free from any bugs and runs smoothly. The app has to be updated according to the current need and scenarios. These continuous updates on your app will surely add to your iOS app development cost.
The construction of the application is only the beginning of an iOS application developer's job. It takes a lot of time to rigorously test and maintain an application to ensure it continues offering optimal performance. The developer and QA team will have to make sure the application is running flawlessly, all functionalities are running as intended, and it is and remains bug-free. The app will also need to be updated from time to time. The cost of developing your iOS app will undoubtedly increase as you plan and roll out new and maintenance updates.
Step 5: Location
The last factor that affects the cost of developing an iOS application depends on the location where it is being developed. It is acknowledged that every mobile development company charges a different price across the world. The cost is also influenced by the size of the team you hire and the number of mobile app developers working on your project.
Conclusion
To summarize, there are several possible reasons for what your iOS app cost will be, depending on your choices regarding the technology used, the region selected for development, UI/UX Design, unpredictability degree, type of application, and so forth.
You may already have an idea of the approximate cost, but YOUR particular iOS application needs a proper cost bifurcation before you can estimate the cost of the application. To ensure that you receive the best possible app development price, we pay close attention to every detail.
There are many different iOS app development companies in the market. So pick the best mobile app development service provider, like Trango Tech, if you want an appropriate and completely working application to be created. Our skilled iOS developers ensure that every app created, complies with all business standards, meets and exceeds your expectations, and enables exponential growth of your company.