Magento is out of the top most used eCommerce platforms in the world, now also known as Adobe Commerce. With more than 270,000 merchants using Magento for their business, it only adds to its popularity for all the right reasons. 
Magento world is massive, with thousands of features and platforms within the ecosystem itself. However, the latest buzz has been around the Magento community vs. enterprise edition. To clarify, they're both open-source platforms that are a part of the overall Magento ecosystem. However, even after being a part of Magento, it's not easy switching from one of these platforms to another as it requires proper planning and integration. Without a team of experienced developers, such as Trango Tech, you will most likely not have a smooth migration of your business. 
What is Magento Community Edition (CE)?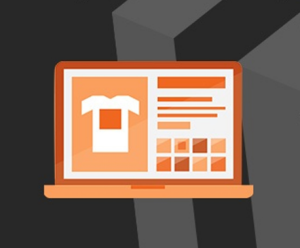 Magento Community Edition (CE) is an open-source eCommerce platform that helps merchants create an online store with a flexible cart system and control the look, content, and functionality of the store. 
The unprecedented flexibility it offers makes Magento Community a great hit for merchants today. This is the perfect platform for all small stores that want to make the most of their business. It works seamlessly without the need of any big configurations and is beginners friendly.
Benefits of Magento Community Edition (CE)
It's a free and open-source platform that has no licensing fees.

It's ideal for businesses of all sizes and scales due to its immense flexibility.

It offers all-inclusive rich functions and features, perfect to build a successful online store.

It has an active community filled with experienced Adobe Commerce (Magento) developers and users for guidance and help.
Drawbacks of Magento Community Edition (CE)
Using this platform requires technical expertise, such as coding.

If you need often support from Magento itself, then this might not be the platform for you, as it offers limited support options.

Some features and add-ons need to be purchased, which means additional cost. 
Who Needs Magento Community Edition (CE)?
One of the greatest advantages of choosing Magneto Community Edition is that it's free of cost and offers a wide array of features and add-ons to create the perfect online store. If you're a startup with a very limited pool of money, then Magento Community Edition is the right choice for you. 
Magento Community Edition is also suitable for those who have just started their business and don't need many advanced modifications or customization. It's simple to use and make do with, since you can build unlimited eCommerce stores without worrying about licenses. 
What is Magento Enterprise Edition (EE)?
One of the major differences that set Magento Enterprise Edition (EE) apart from Community Edition is that it's a popular "paid" eCommerce platform that offers a wide range of advanced custom functionalities and features. Some popular features include promotional pricing for specific categories, stores, and customer segments. 
Magento Enterprise Edition (EE), as the name suggests, is an ideal eCommerce platform for medium to large store owners or small businesses that are now looking to expand and grow. It offers additional technical support features, such as installation, configuration, and troubleshooting, that make it perfect for the business's growing needs. 
Benefits of Magento Enterprise Edition (EE)
Magento Enterprise

Edition (EE) includes everything that you get in Community Edition (CE), plus more. 

If you need one-on-one support from Adobe's staff, it's one less thing to worry about since EE offers it directly from the source. 

Since it's aimed at medium and larger-sized businesses, it offers advanced performance and scalability features to deal with high traffic volume. 

It also offers integration with the latest popular payment gateways.
Drawbacks of Magento Enterprise Edition (EE)
With added features comes the added cost of licensing, starting at $22,000/year.

In order to make use of all the features, technical expertise is mandatory. 
Who Needs Magento 2 Enterprise Edition?
As the name suggests itself, Magento 2 Enterprise Edition (EE) is aimed at enterprise-level customers, such as medium to large businesses. This powerful eCommerce platform is built to empower businesses to create robust online stores. Magento also offers dedicated developers and technical support teams to solve any and every problem in a timely manner. 
All these benefits can be used for enterprises, rather than small or startup businesses, especially considering the high cost it comes at. 
Magento Community vs. Enterprise Edition: Differences 
Apart from the paid factor being a major differentiator when comparing Magento community vs enterprise, there are still many factors that need to be considered before making the final decision. While you can simply approach Trango Tech and leave everything to their expert developers for all your online store needs, here's everything you might still want to know about Magento community vs. enterprise edition. 
Cost
Since we already know one of the biggest elements that set Magento community vs. enterprise edition apart, let's discuss this first. With Magento Community Edition, you have nothing to worry about except the developer's salary since the platform itself is free. 
However, Magento Enterprise Edition can be expensive since the cloud version starts from $22,000/year. This pushes it out of the league for most startups and small businesses, since capital is the primary issue at such an early level.
| | | |
| --- | --- | --- |
| Gross Sales                Revenue | Magento Commerce                    (Enterprise Edition) | Magento Commerce                                  (EE Cloud) |
| > $1 Million | $22,000 | $40,000 |
| $1 Million – 5 Million | $32,000 | $55,000 |
| $5 Million – 10 Million | $49,000 | $80,000 |
| $10 Million – 25 Million | $75,000 | $120,000 |
| $25 Million – 50 Million | $125,000 | $190,000 |
The chart above briefly explains what the pricing model for Magento Enterprise Edition looks like. To put it in simple words, the more gross revenue you're generating, the higher cost you'll be bearing for licensing. Also keep in mind that the licensing fee doesn't include the cost for hosting and domain name, that has to be incurred separately. 
Security
If security is something you don't want to compromise on, then Magento Community can be somewhat of a slacker. That's because it doesn't offer tokenization for credit cards or secured payment bridges. Moreover, since it's a free edition, it isn't PCI compliant either, which is a necessity today. 
Magento 2 Enterprise, on the other hand, works effortlessly while filling this void. It provides multiple secure payment gateways, such as Braintree, PayPal, WorldPay, and more. Besides this, it also has a regular scanning bug, external penetration testing, and other programs that ensure you're on top of your security. 
Performance
As mentioned previously, Magento Community is aimed toward small website owners, which is why it performs very fast due to the low traffic volume and range of products. However, the only downside to this is the limited number of features and add-ons you've access to, which can be a problem if you want something out of the ordinary. On the other hand, Magento Enterprise Edition works effortlessly on high-volume traffic websites, such as those belonging to medium or large businesses. 
What makes it easy for businesses to make the most of both these platforms is to use third-party extensions to improve their performance. While the paid version (EE) offers many additional features if a third-party extension can fill that void, then why not save the money as a startup?
Scalability
Before choosing one of the platforms, it's necessary to assess your future needs and make a well-informed decision. For example, if you plan to grow substantially in the future and add more products to your store, then investing in Magento Enterprise Edition from the start makes sense. This edition is built to help businesses scale up and down as per their website traffic. 
Many might think that why not start off with the free version instead, Magento Community Enterprise, and then switch to Enterprise Edition once you decide to scale up. As good as that sounds, you need to follow a proper process to migrate your store from Community to Enterprise safely. This can be costly and labor-intensive. 
Functionality
Because both these platforms are created on Magento, they more or less offer the same functionality, such as content staging, Advanced ACL, SOLR search, customer segmentation, RMA functionality, and more. 
Since functionality is similar, it might make you wonder why pay the extra cost for Enterprise Edition, right? That's because some added functions are exclusive to Magento Enterprise Edition, such as promotion permission, return management authorization, call center software, and an enhanced catalog. This makes Magento Enterprise Edition worth it for medium to large businesses.
Marketing
Product marketing style is the biggest difference you'll find when comparing Magento Community vs. Enterprise Edition. While you do get some basic marketing features with Magento Community Edition, such as customizing meta tags, URLs, and headings, which is perfect for small businesses who don't need heavy marketing styles. 
However, when it comes to medium to larger businesses, the marketing styles offered in the free edition might not be enough. Magento Enterprise Edition offers many refined features that can be a great asset, such as advanced content staging, targeted content, sophisticated attribute-based customer segmentation, and much more. 
Support
As mentioned previously, there isn't much support you can get when choosing Magento Community Edition, except that you can seek from community forums, stack-exchange, open-source community, Reddit, developers, and blog forums. 
However, the official support situation spins around with Magento Enterprise Edition completely. Magento provides round-the-clock support to enterprise edition store owners, from technical to basic. While both editions require store owners to spend about five to ten percent of their total revenue on store maintenance, it is justified in terms of minimized downtime and utmost customer satisfaction received in return. 
Magento Community vs. Enterprise Edition: Which Is Better?
To be honest, comparing the two against one another and deciding which is better is unfair since each caters to a different set of markets and needs. The final answer to which is better for "you" depends solely on your needs and the future prospects for your eCommerce business. 
If you're currently a small business with plans to grow in the future and don't mind the $22,000 cost per year for licensing, then Magento Enterprise Edition is surely worth it. You also get some added benefits when choosing Magento Enterprise over Community Edition, such as 
Larger catalog management

Full-page caching

Faster re-indexing

Advanced marketing tools

Faster checkout flow

Enhanced tax calculations
However, if you're still unsure about how to go about it and need help moving forward, just contact Trango Tech. We're a digital transformation company with solutions for every problem. Whether you need help establishing your eCommerce store using Magento or need to hire a Magento developer, we're all you need. 
In the end, the decision is yours. Contact us now to learn more. 
FAQs 
What is the difference between Magento 2 Enterprise Edition and Community Edition?
Magento Enterprise and Community Editions are both open-source eCommerce platforms that allow merchants to build online stores. The primary difference between the two is that Magento Enterprise (EE) is a paid version that offers more features than the free basic version, Magento Community, such as added security, PCI compliance, and support. 
What is Magento Enterprise Edition?
Magento Enterprise Edition (EE) is an open-source eCommerce platform that offers additional features and functionality than Magento Community Edition (CE) to build online stores. The licensing cost for EE begins at $22,000 and goes as high as $190,000 yearly. 
What are the different editions of Magento (Adobe Commerce)?
Magento offers two editions for merchants to build online eCommerce stores: Magento Community Edition (CE), which is a free version that's perfect for small businesses, and Magento Enterprise Edition (EE), which is a paid version, ideal for medium to large businesses.
What is Magento CE and EE?
Magento CE stands for Magento Community Edition, whereas EE stands for Magento Enterprise Edition. 
Magento itself is a free platform for all. However, if you want access to Magento Enterprise Edition (EE), then you must pay the licensing fee starting at $22,000/yearly followed by some additional cost for premium features and functions. 
Is Magento good for small businesses?
Magento is a scalable platform that has useful resources for small, medium, and large businesses to achieve various business expansion and growth goals.