With more than 6.6 billion smartphone users worldwide, it is integral for businesses to mark their online presence and make use of the eCommerce world. Since the eCommerce world has expanded drastically since the global pandemic of 2019, the mobile app market is expected to generate over $935 billion by 2023.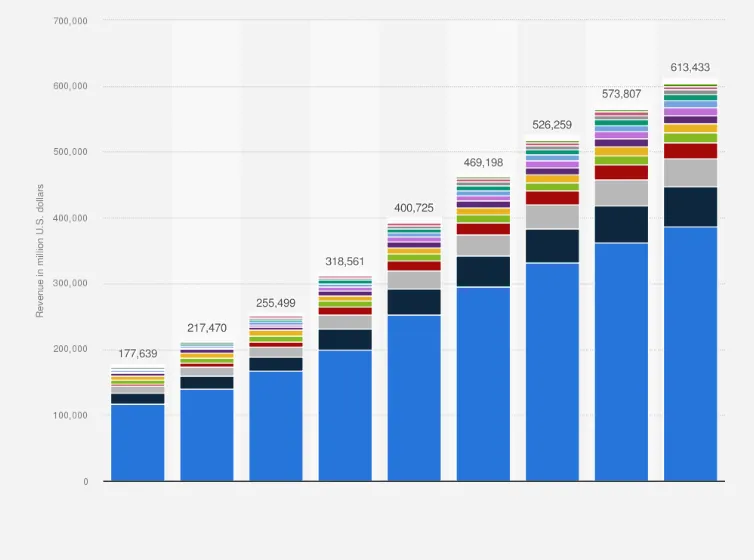 Enticing? Then it's time to get things in order and hire a custom mobile app development company to build one for you.
Hiring someone to do the dirty work for you when building a mobile app is much better than hiring an in-house team. However, there are still many complications that need to be kept in mind and addressed accordingly. Since the mobile app market is growing rapidly, many app-creating companies have also popped up. However, not every company you see can make you a riveting mobile app since some are just newbies trying to make some money over your expense.
If you're planning to hire a mobile app development company but are unsure how to approach the citation, we're here to help. Here are ten ways you can truly see the capabilities of your chosen mobile app company and decide whether they have what it takes to build your mobile app or not.
First Things First: Freelancing or Agency?
Before you start evaluating the type of business partner you want, it's important to determine what you need in the first place. There are two ways you can get your mobile app made: hire a freelancer or approach an agency.
A freelancer is a professional app developer, a single entity, that works independently and provides contractual or need-based services. However, with a freelancer, there's no 100% surety since all you can do is have a leap of faith.
Agency, however, is a business that offers professional app development services, from design to development, with the help of their in-house trained and certified developers. Agencies can also offer a wide range of other services along with app development, such as Trango Tech.

Mobile Application Development: Top 10 Factors to Consider
Know Their Expertise
If you decide to opt for an agency, then the first thing is to start determining their expertise. Even within the mobile app development industry, multiple factors vary based on different industries, such as healthcare, retail, food, and so on. Based on your industries and needs, you must determine if they have what it takes to satisfy you.
Apps are usually hybrid or platform-specific (such as iOS or android). Once you know the type of app you're interested in, check whether they can build that for you. Also, see how long they've been a part of the industry and the number of clients they've taken on board during this period. 
Also read: 13 Successful Hybrid App Examples
Testimonials and Portfolio
If they pass phase one, take your research a step further and take a detailed look at their portfolio and testimonials. When finding a reliable mobile app development company, it's important to work with one with a wide portfolio and experience in multiple industries. The more experienced they are, the more polished their services will be since mistakes teach you a lot.
Moreover, don't forget to read or hear what their previous partners (aka customers) have to say about them. Sometimes with mobile app development, you can easily find people to nail the UI/UX, but it can be pretty hectic to find someone who can meet the deadlines. If your app development project is time specific, it's crucial for you to check their time management skills with previous clients.
Discuss Project and Ideas
Research is the dealbreaker when it comes to building a mobile app that seamlessly fulfills your and customers' needs. However, you can have the brightest and most unique ideas, but if it's not communicated and executed well, they'll all come crashing down as a waste of time and resources.
The best way to avoid this from happening is to ensure you get in touch with the top mobile app development firm and discuss every little detail of your project with them. This includes details about how your app will look, feel, function, and so on. Discuss them all, no matter how small or big some details might seem.
Moreover, bear in mind that things might not turn out a hundred percent as you expect. During the designing and development phase, many changes occur since everything needs to be well integrated with the other.
Discuss Deadlines and Timelines
So far, everything has been simple and easy, but now comes the dealbreaker, aka the timelines. If there's one thing companies underestimate the most, it's timelines. You might assume you'll be done with a certain task by a certain time but forget to incorporate the potential hindrances that might occur and delay your deadlines.
That's why when discussing your timelines and setting deadlines with the mobile app development company, make sure you discuss the other ongoing projects with the company and how they'll impact your work. Moreover, discuss the other potential issues that could cause delays, such as the ailment of developers or other unforeseen issues. When you have a list of potential issues you could face beforehand, it allows you to make a contingency plan.
Project Proposal

Once everything has been discussed in detail, it's essential to ask for a proposal outlining all details regarding the project. Any good company asks for one when finalizing a top mobile app development company since it explains how they plan to go about the project.

An idea project proposal contains everything one needs to know about the project, from the mobile app details to the outlining of the team leading the project. Many companies make the mistake of sending the proposal without the team's details, which is a mistake.

Moreover, look for other details in the proposal too, such as a detailed overview of all the features included in the app, timelines, and deadlines of each phase, and budget.

Read more: iOS App Development Cost in 2023: A Complete Breakdown

Confidentiality

One of the greatest nightmares you can imagine or live with is having your app idea stolen or leaked. You might not know, but this is a more common issue than you think. Numerous incidents have occurred where replicas of the original app were developed quickly and pushed on the app stores before the original app was launched. Additionally, sometimes the apps are not properly secured, making it easy for competitors to steal the code and create replicas of the app.

All this can be avoided with the help of a simple non-disclosure agreement (NDAs). When working with an app building company, it's important to carefully review their contracts and agreements to ensure that they respect your ownership rights and will not use your app idea or code for their own purposes or for the benefit of their other clients. You may want to consider including a clause in your contract with the app building company stating that you will be the sole owner of the code and design and that it shall not be used for any current or future agency customers.

Team Interviews

While the NDA is being drafted, use the time effectively and start looking into the team you'll be allotted for your project. The main aim of developing a mobile app is to add value to your business – and the only way to make this happen is by having experienced and trained developers on board. If they're newbies, it's a waste of resources and time for both companies.

Ask the agency to share resumes and previous project details of the developers you're assigned and request them to schedule one-on-one interviews with all. This is the perfect opportunity for you to assess your team and see their capabilities thoroughly. Whatever reservations you might have, now is the time to ask and decide whether you're content with the team assigned or need a replacement.

If, under any circumstance, you're not satisfied with one or more team members, you can ask the agency for a replacement and mention the key qualities you're looking for.

Source Code

Remember, the app is your idea, research, and hard work. Don't let an agency reap the benefits of something you handed them on a silver platter by leaving the source code. Always discuss and ensure your contract states that the source code is your property, and you can complete ownership of it. Once you get your hands on the source code, ensure it's secured and safe since it can be quite a lifesaver for future needs, such as making major changes in the app or the authority.

App Development Process

You have provided the app development company with an incredible idea; now, they must ensure the execution is as incredible as the concept itself. But how do you determine whether it'll be executed well or not? By taking a look at their app development process.

An app development process gives complete insights into how a company begins working on a project and progresses until the final product is ready. The process should be detailed and consist of every little detail, from design details to how it'll provide an ultimate user experience.

Once you have the app development process, also discuss different strategies to determine how they plan to deal with the issues you assessed in step 5 and if they impact the overall app development process.

Support and Maintenance Services

Remember, just getting your hands on the app is not enough; there are many issues that occur post-launch. That's why every good mobile app development company in the USA offers post-launch application support and maintenance services. These services include fixing any bugs or issues after the app is live.

Moreover, you or your customers could also face user issues with the app that requires support staff. This is why 24/7 technical support staff is also crucial to ensure happy customers. These are some critical aspects of post-development services that can't be overlooked.

Best Mobile App Development Company For You

If you want to build a flawless app to help your business thrive, then you need Trango Tech. We are a digital transformation company offering all-in-one solutions for all your needs under one roof. Apart from having the best developers and designers on board for our mobile app development services, we also offer many other services, such as eCommerce development, web designing, staff augmentation, and much more.

We have over 200 certified and experienced developers on board who can build mind-blowing mobile apps for your business. We can build platform-specific apps for you, such as iOS or Android, or hybrid apps with our ReactNative and Flutter app development services.

Contact us now to learn more and embark on the journey of creating a magnificent app.