Similar to how technology constantly evolves and innovates, you can't have one website design and live like that forever. Your website must evolve as time, and market demands change to ensure you're adapting to the market trends. However, it's easier said than done.
The website development and redesign industry is massive. The industry is worth $11 billion as of 2022, with more than 75,000 companies and 54 million employees worldwide. This means you have more than many options to explore when looking for an idea website redesign company. However, the final decision comes mainly down to the website redesign costs. 
Before we begin discussing how the cost of website redesign is calculated, it's essential to understand that many factors can affect your overall cost. Let's break down this topic further to understand how to determine website redesign costs truly. 
What is Website Redesign?
Website redesign is a detailed process of making changes to your website, whether that's major or minor. Most website redesigns include updating content, improving navigation, refreshing layouts, and changes in themes. These changes can help increase website performance and improve conversions. 
Before you begin your website redesign cost analysis journey, it's important to evaluate what you're trying to achieve by doing so. Here are four simple steps to help determine whether you need website redesigning or not. 
1. Website Objectives
The first step is to determine your website's objectives so that you can define your initiatives, measures, and targets accordingly. This step is crucial to determine whether you need website redesigning or not. 
2. Audit for Website Effectiveness
The next step is to conduct an internal audit of the web capabilities. This allows you to access the strengths and weaknesses of your current website layout while helping you determine the latest market trends and practices you should consider. 
3. Identify Gaps
Now that you have a clear list of where your website stands and where you need it to be, you can easily identify and fill the gaps. However, to make this happen, you must create a checklist of the infrastructure needed, such as people, technology, process, etc. 
4. Preparing Road Map
If this analysis shows that your current website is too far away from where it should be, it's a clear cry for help. Determine the steps needed for website redesigning and create a road map for the team to follow. 
Common Reasons to Consider Website Redesigning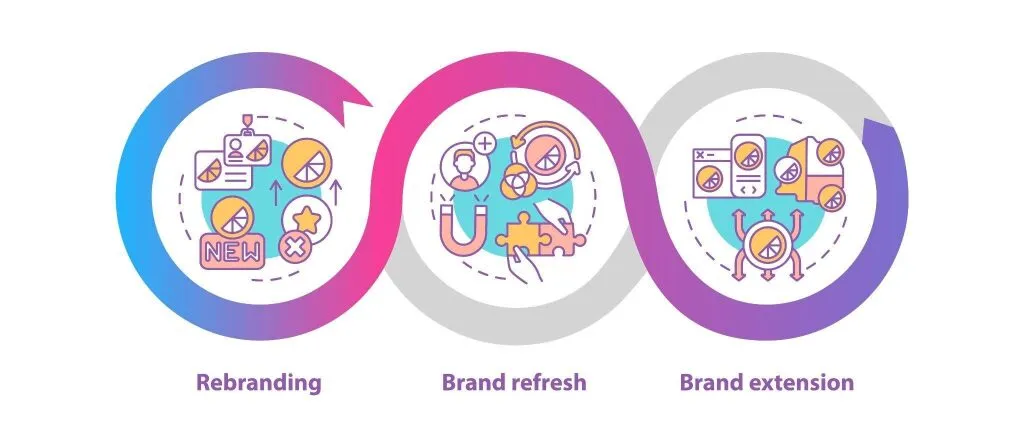 As a brand, there are many reasons why you'd want to opt for website redesigning. However, it takes a lot of contemplation and resources to make it happen, as the cost of website redesign can be quite hefty. Some of the most common reasons why brands invest in website redesign include 
Repositioning/Rebranding
Rebranding is one of the most commonly used marketing strategies that allow businesses to transform customers' perceptions of their business. Since you rebrand based on the latest marketing trends and what the customers are looking for, it helps you stand apart from your competitors. 
Rebranding allows you to:
Accelerate the growth process

Regain the lost brand identity

Update your outdated website

Establish a new and unique brand voice

Accommodate new products and services
Launching New Products and Services
When a brand decides to launch new products and services, accommodating the new range on your website is essential. This means you might need to update the website's functionalities and add new features that help your new products shine. As simple as it might seem, it's not as easy as it sounds since new functionality and features must match your current website and business goals. 
As an easy way out, most businesses redesign their website, including major or minor changes that can help them create a unified theme. 
Responsive Web Design
Websites must change with user behavior and time. Your website might not necessarily be outdated, but if it uses an obsolete backend system, outdated software, or isn't mobile-friendly, it can be considered outdated. 
Moreover, it's crucial to understand that in today's time, eCommerce businesses MUST offer a responsive mobile-friendly website since mobile eCommerce is expected to grow to 68% by the end of 2022. 
Therefore, responsiveness is one of the major contributors to why many businesses consider redesigning their websites. This process involves analyzing user behavior closely using surveys, current website audits, and competitive analysis. 
Improved Site and SEO Performance
How quickly your customers are able to find you or how high your website ranks on top search engines is determined by SEO. One of the major issues faced by Google crawlers here is when your website has graphics without alternative text, irrelevant keywords, or poorly used HTML tags. 
If you haven't considered checking how well your current website is performing, consider investing in online website SEO tools to help detect your optimization mistakes. Some commonly used tools include Website Grader and SEOptimer. 
How to Go About Website Redesigning?
Website redesigning is not something you wake up and plan to do the next day. It requires proper planning and goal setting to help everyone understand the aim of the redesign in the first place.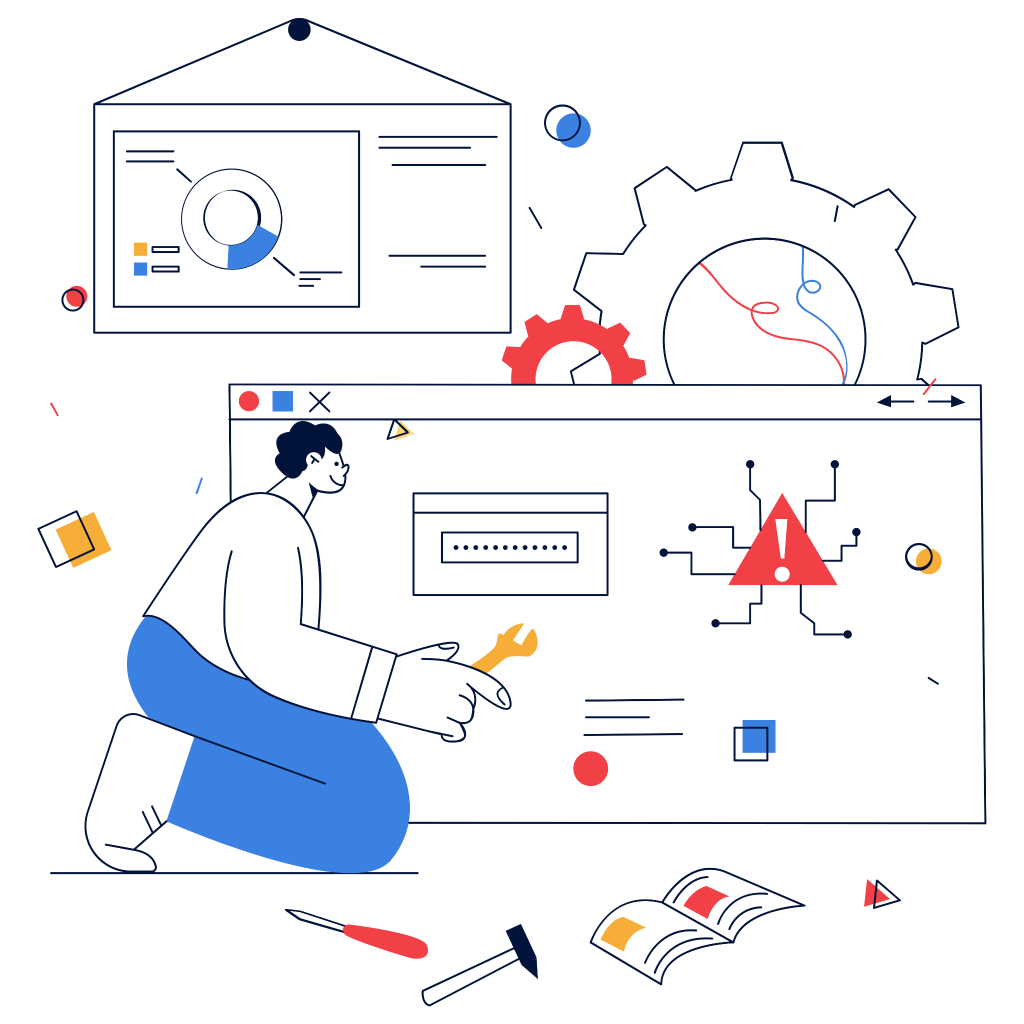 That being said, it's not something you can't do. With the right planning, anything is possible. Here are four main components that you need to consider and analyze thoroughly. 
1. Usability 
The moment a user lands on your website, it's crucial that they understand your core message right away and are able to navigate through the website effortlessly. This requires website speed, a convenient menu, security, and responsiveness. 
A major part of usability also involves using an eye-friendly website theme that is comfortable to look at while making it easy to read text. Moreover, you also need to offer the crucial filters so that users can skim through the content based on their preferences. Similar to these examples, you must consider many other factors based on the industry you belong to. 
2. Content
While design is definitely an integral part of forming a robust website, without content, the design is pretty much meaningless. That's why when you're setting your website redesigning goals, understand what the users want to see on your website. 
Using a good content strategy is essential to encompass data-driven insights, such as UX reports, user testing, session recordings, heat maps, user-centric ideas, and so on. The aim of the content is to deliver the information your user could potentially be looking for or need to convert from a potential lead to a customer. 
3. SEO
SEO is all about user intent. To rank amongst the top searches, you must fulfill what the user intends. Moreover, SEO is all about determining how quickly and easily users are able to find your website. This is usually achieved by using high-DA websites and the right keywords to target your audience. 
As easy as that might sound, SEO is a constant effort where you can't slack. The moment you get lazy, you'll notice your rank dropping. 
4. Conversion
You have a fantastic website, spectacular design, immaculate content, and on-point SEO, but what's the point if it's not leading to conversions? This usually happens when you're not providing the right information to the people visiting your website.
How Much Does Website Redesign Cost?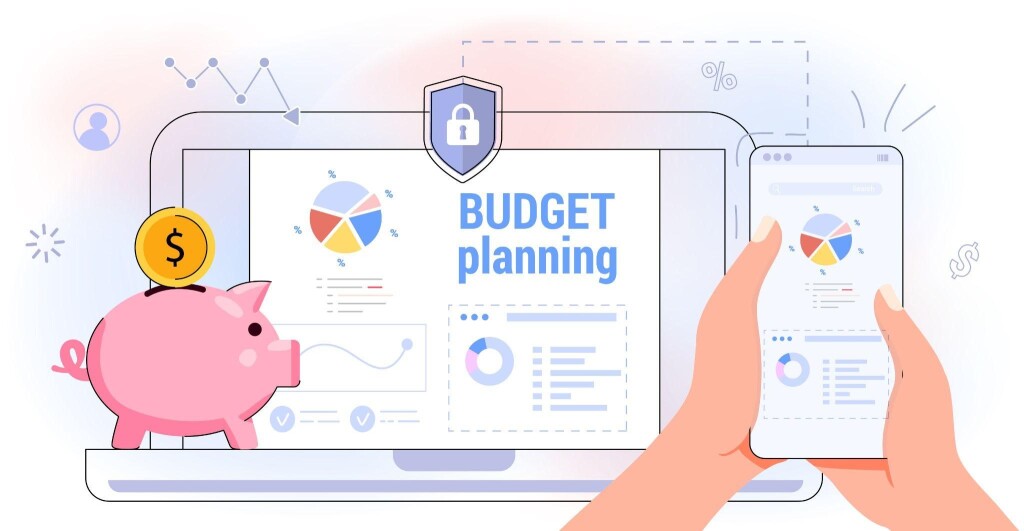 There are many factors that contribute to the final website redesign cost. Most of the factors that influence the cost are mentioned above. However, on average, a website redesign can cost anywhere between $100 to $50,000, based on what you're looking for. 
When you see the $100 price tag, you might instantly think "lower cost as in shabby quality," whereas that's not always the case. If you play it smart, you can get most of the work done for your website without breaking the bank. 
There are four major cost-influencing factors you must consider to determine the accurate website redesign cost. 
Factor #1: Website Size
One of the major factors that can drive the website redesign cost high are the website pages. The larger your website, the longer and more costly the redesign process can be. However, sometimes businesses think they need all these pages, whereas most of the time, they can get away with lesser pages than they expected. 
Here's how to determine the number of pages needed on your website: 
1 to 50 Pages:

Ideal for small businesses/websites that are willing to pay somewhere between $1,000 to $5,000. 

50 to 200 Pages:

Ideal for medium-sized businesses/websites with a budget between $5,000 to $15,000. 

Over 200 Pages:

Best for large businesses/ websites, which can also cost a lot, usually between $15,000 to $50,000. 
If you're unsure how many pages your current website constitutes, insert "site:yoursitename.com" in Google, and it'll display the number of pages. 
Factor #2: Integrations
Third-party integrations can increase the overall website redesign cost significantly. That's because some of these integrations are custom-built so that they integrate and perform seamlessly with your website. Moreover, if you have some older or obsolete tools integrated into your current website, removing and migrating them to the newer version can also be costly. 
Suppose you're wondering how much time this would cost. There's no answer to that question since this depends significantly on the number of integrations needed, how time-consuming they are, and the level of expertise needed to construct it. 
Factor #3: Website Design
When considering a website redesign, it's essential to evaluate the competitor's website to fit industry trends. Based on what type of business you're in, the design can vary drastically, impacting the website redesign cost significantly too. 
You can choose three types of website designs from:
This type of design is ideal for startups or small businesses that don't have a budget for an extravagant website design but want it to meet the industry standards too. The aim here is to keep the website attractive and sophisticated while using basic things so that you can hook customers. This can cost anywhere between $100 to $1,000. 
This website design caters to mid and large-sized businesses that match well with the other competitor websites in the industry but differentiate you from the major competitors. The content on such websites must be polished and rich in animated elements since this helps spur more user engagement. The cost for competitive designs can be anywhere between $1,000 to $15,000. 
This website design caters to large corporations and enterprises that aim to strike visitors at first glance with their expensive look and posh design. These websites look unique and one of a kind since it uses minimum content and maximum animation and effects. Since this requires you to be different from the rest, it can be as pricey as $50,000 and as low as $15,000. 
Factor #4: Whom to Approach 
The last factor that can really impact the cost of website redesign is the person or people whom you approach for revamping the website. Again, there are many ways you can go about it, but the most common approaches include: 
The first option is always doing it yourself. This means you can either literally do it yourself (if you have the skills and knowledge) or hire an in-house developers/team who can help you accomplish your goals. This is usually the cheapest of all the options, but there are nonmonetary factors here that can negatively impact your website development, such as the level of expertise of the developer, previous experience, and how many developers are needed. 
If you're unable to DIY your way around website redesigning, the next best option (which is also a budget-friendly option) is to hire a freelance designs/developer/engineer. Freelancers are talented individuals who choose to work for someone for a limited time, such as project or task-based, rather than becoming full-time employees. 
Based on the level of expertise you're looking for and past projects, the cost can vary from one freelancer to another. Usually, freelancers charge anywhere between $500 to $5,000 based on what you're looking for. 
Most people assume that opting for website designing agencies costs an arm and a leg, so they instantly look away from this option. However, it's important to understand that this is partially true since some website agencies, such as Trango Tech, can do the same tasks as others but for a fraction of the cost. 
We are a digital transformation company that offers a wide range of services for companies and individuals across the globe. Website redesigning is one of our fortes as we offer many other services, such as staff augmentation, mobile development, next-gen solutions, and much more. 
If you're looking for talented and experienced website designs, contact us now. With minimum website redesign cost, we can build a superior quality website in no time. Click here to learn more.